Specs
Model
W 113 280 SL Pagoda
Power (kW / HP)
130 / 170
Mercedes-Benz W 113 280 SL Pagoda 1969
The Pagoda
If a brand awareness survey would be held amongst owners of classic cars, the Mercedes-Pagoda would probably achieve a score of 100%. The nickname can be traced back to the curved shape of the roof, as seen in the architectural style of the Chinese and Thai. The car celebrated its 50th anniversary in August 2013. The car's official name is Mercedes-Benz SL with the internal code W113. Three engine varieties were built: 230 SL, 250 SL, and 280 SL.
Although the W113 definitely belongs in the pantheon of German automobiles, the model also has French roots. The designer is the Frenchman Paul Bracq (interesting fact: under the name Paul Bracq he and his family started a restoration workshop in Bordeaux. The website homepage shows two men working at a work of art: A W113!).
The curved shape of the roof is not the work of Bracq but Béla Barényi, also the inventor of the crumple zone.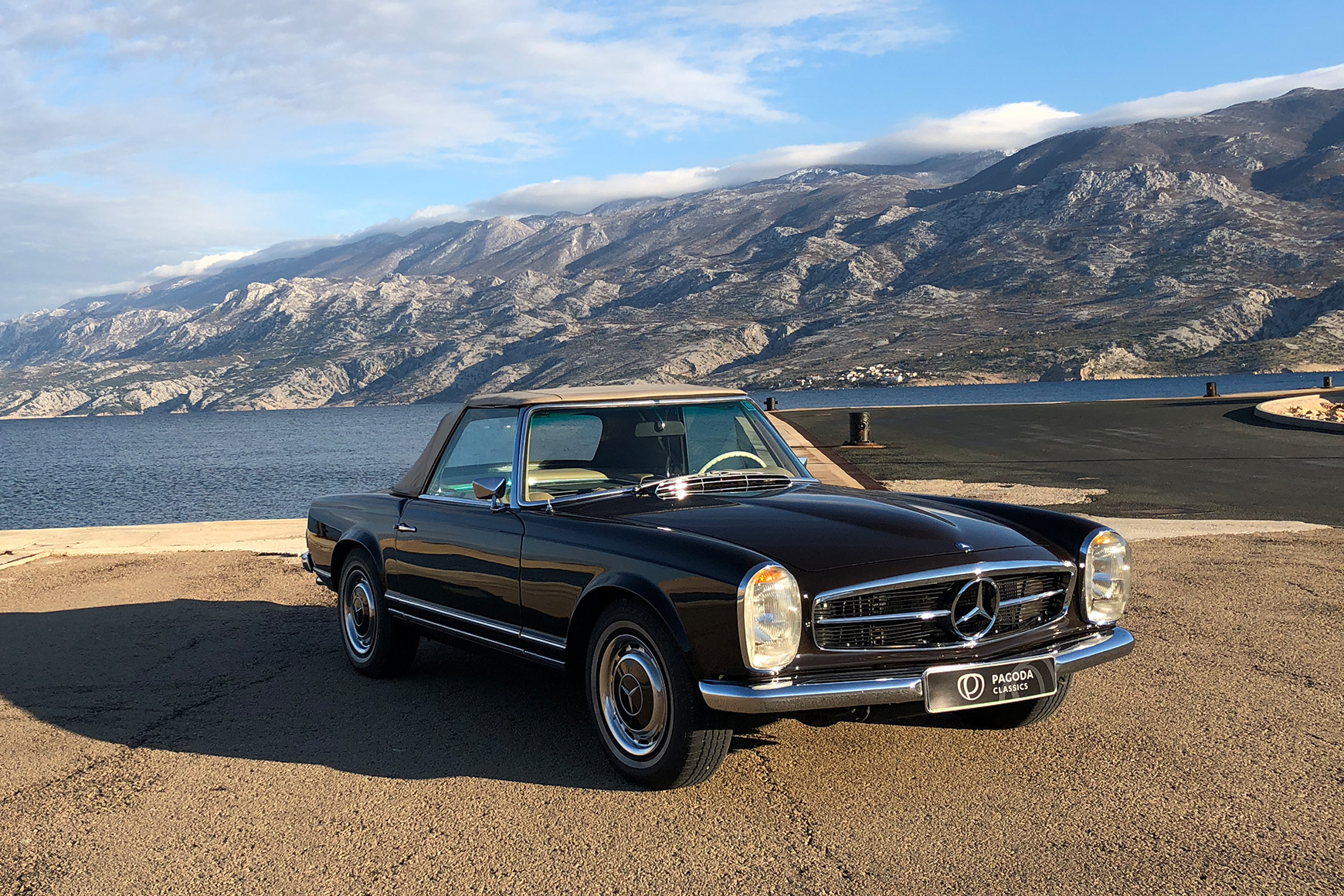 Something about me
This wonderful Mercedes Benz W 113 280 SL Pagoda is in excellent mechanical condition with great upholstery and bodywork.
Equipped with power steering, air condition, hard top and Becker Mexico radio to make your drive even more enjoyable.
Looks and drives like new – it's an opportunity not to be missed.
Interested in Mercedes-Benz W 113 280 SL Pagoda 1969?
Send us an enquiry.
Need our services?
Send us an enquiry.