Specs
Model
W 128 220 S Ponton Cabriolet
Exterior color
Brown/Beige
Mercedes-Benz W 128 220 S Ponton Cabriolet 1958
The History
In March 1954 Daimler-Benz introduced the new 220 model featuring a decidedly modern overall design. The six-cylinder model bore the internal designation 220 a or W 180 and now also boasted a self-supporting ponton-type body structure welded firmly to the frame floor/unit. The close kinship to the 180 model was also evident in the styling, although the slightly different proportions of the 220 a gave it a certain undeniable elegance. The convertible A and C variants were introduced in September 1955 and went into production barely a year later.
Das Auto, Motor und Sport, Germany, issue 19/1954, on the Mercedes-Benz 220: "One of the most distinctive features of this car is its absolute handling safety even at high speeds. Even on the poorest roads, it does not pay a moment's thought to depart its track, and it takes even the trickiest of corners in its stride, without requiring any particular steering corrections and without any perceptible lateral inclination. […] In addition to its elasticity, the engine of the 220 is remarkable for its exemplary balance and smooth-running, only when idling is a slight vibration detectable."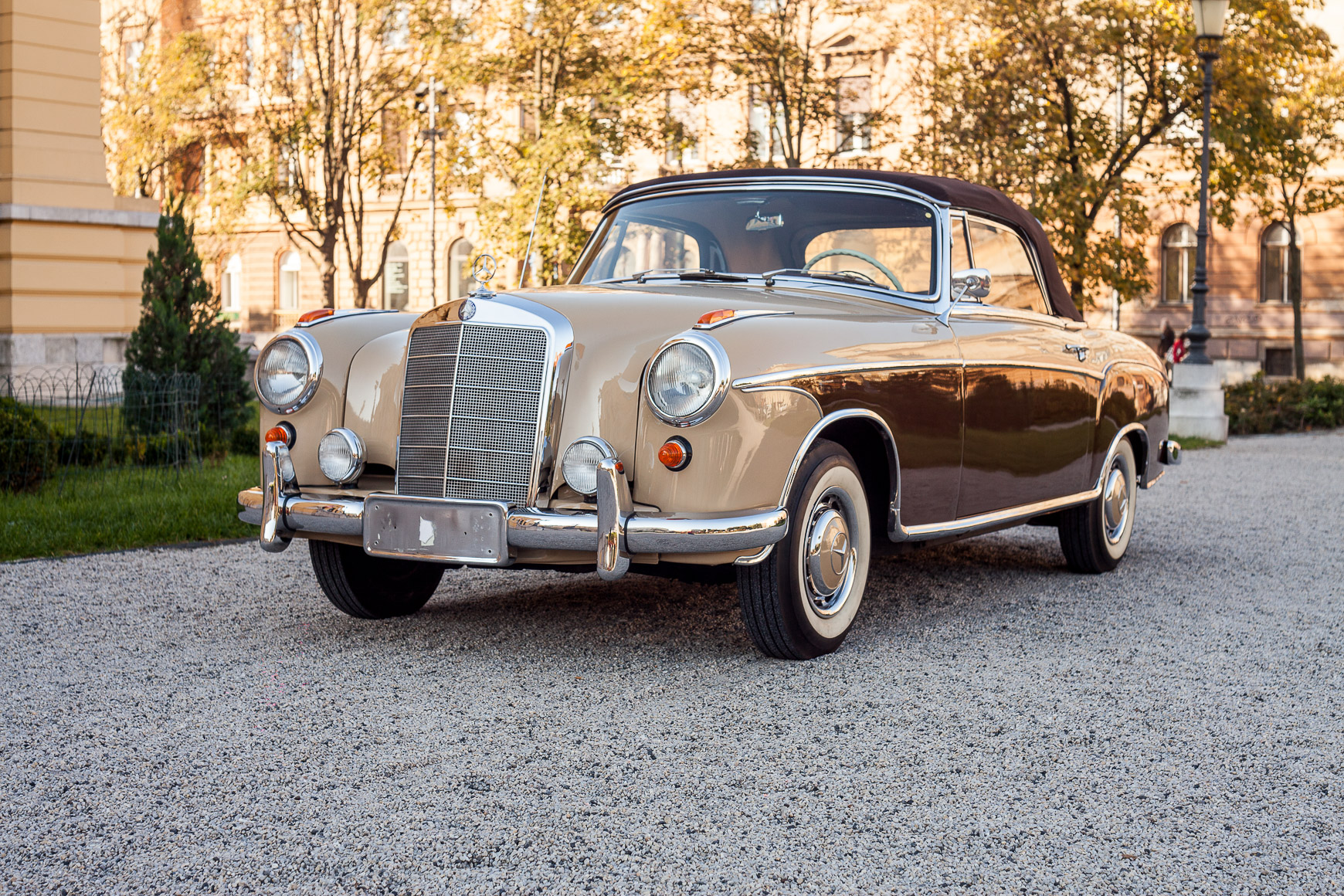 Something about me
Beautiful matching numbers Mercedes Benz had only two owners from new.
Original brown interior goes lovely with brown and beige bodywork.
Due to complete mechanical restoration and only 2000 km covered since then, this lovely classic car drives like new.
Interested in Mercedes-Benz W 128 220 S Ponton Cabriolet 1958?
Send us an enquiry.
Need our services?
Send us an enquiry.