Specs
Model
300 CE-24 Cabriolet
Power (kW / HP)
162 / 217
Mercedes-Benz 300 CE-24 Cabriolet 1994
The History
In June 1993 the 300 CE-24 Cabriolet was revised common stylistically with the other models of the 124 series and adapted to other model series.
The front direction indicators had received colorless glass covers, and the taillights had bichromatic covers which were uniformly colored gray-white in the area of ​​the indicator and reverse light. The yellow flashing light was thereby generating front and rear via colored light bulbs. Other changes included the bumper, whose protective strips were now painted in the color of the attachments. The flap of the rear bumper had also extended to the wheel cut.
Under this model upgrade, the cabriolet was not only visually updated but also equipped with new engines which had been introduced in the other body styles of the Middle Class in October 1992nd The 3.2-liter six-cylinder with four-valve technology now also joined in the Cabriolet is the successor of the proven 3.0-liter four-valve engine. Its nominal capacity had remained the same compared to its predecessor, but was/reaches 900 min earlier; the maximum torque was significantly higher and was also shifted to lower speeds. Exhaust and noise emissions could be reduced effectively.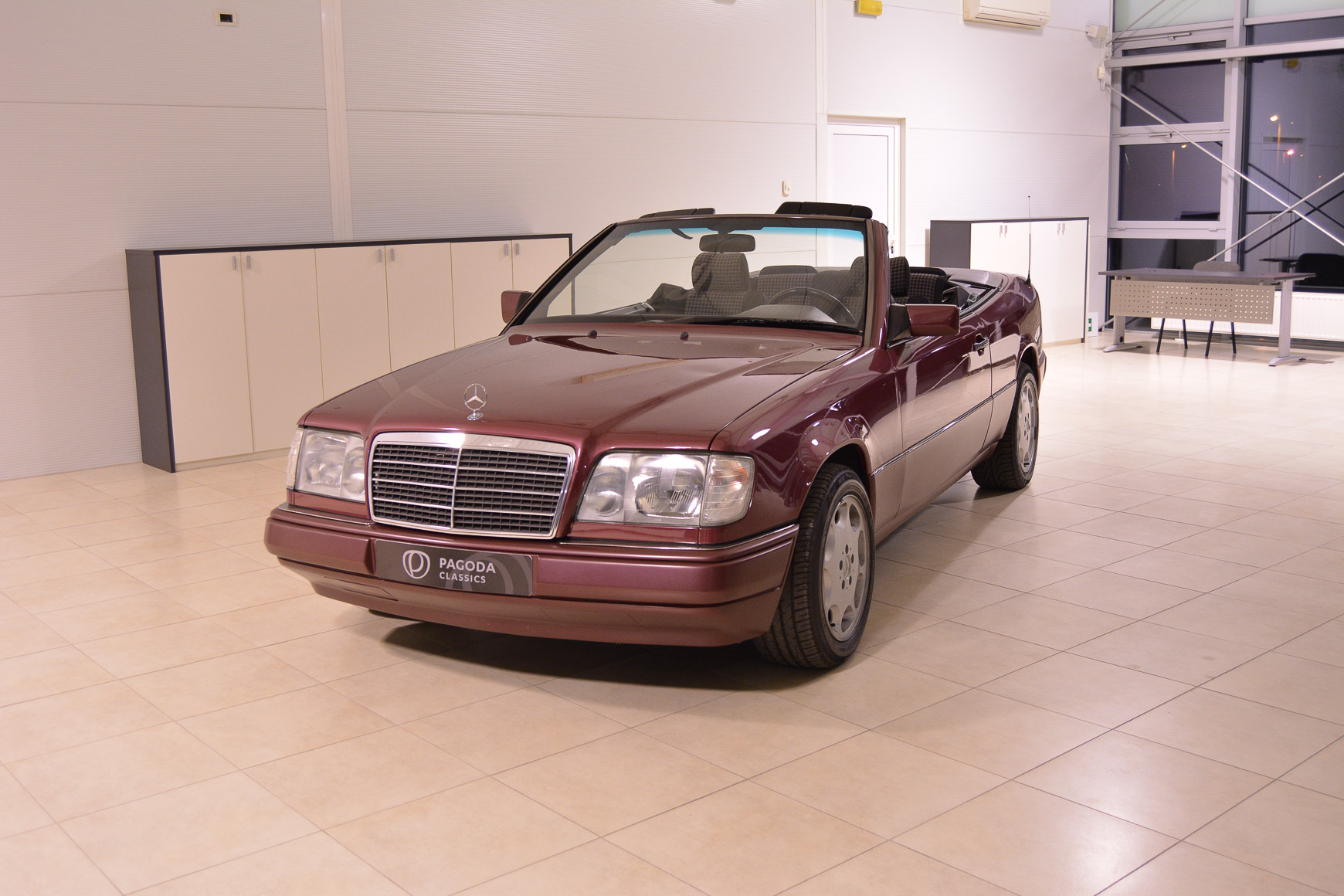 Something about me
This beautiful example of Mercedes-Benz 300 CE-24 Cabriolet has a mileage of only 85000 km.
In well preserved condition, it's ready to drive.
Interested in Mercedes-Benz 300 CE-24 Cabriolet 1994?
Send us an enquiry.
Need our services?
Send us an enquiry.