Specs
Power (kW / HP)
280 / 381
Ferrari F355 Spider 1997
The History
The first Ferrari ever built was an open-top. Spiders always held an exceptional and vital place in Enzo Ferraris' heart and later in that of the company itself. The inspiration behind every Ferrari spider is a mix of a genuinely sporty engineering and the thrill of open-top driving.
The F355 Spider brought this spirit to a whole new level by melding the berlinetta and the GTS's acknowledged performance with a superbly efficient electronically-operated semi-automatic soft top. The factors that made the F355 such a successful model made the transition unaltered to the Pininfarina-styled Spider: a very elastic 380 hp engine with five valves per cylinder, 109 hp/liter specific power output, 4.7-second 0 a 100 km/h sprinting and 37 Kgm of torque.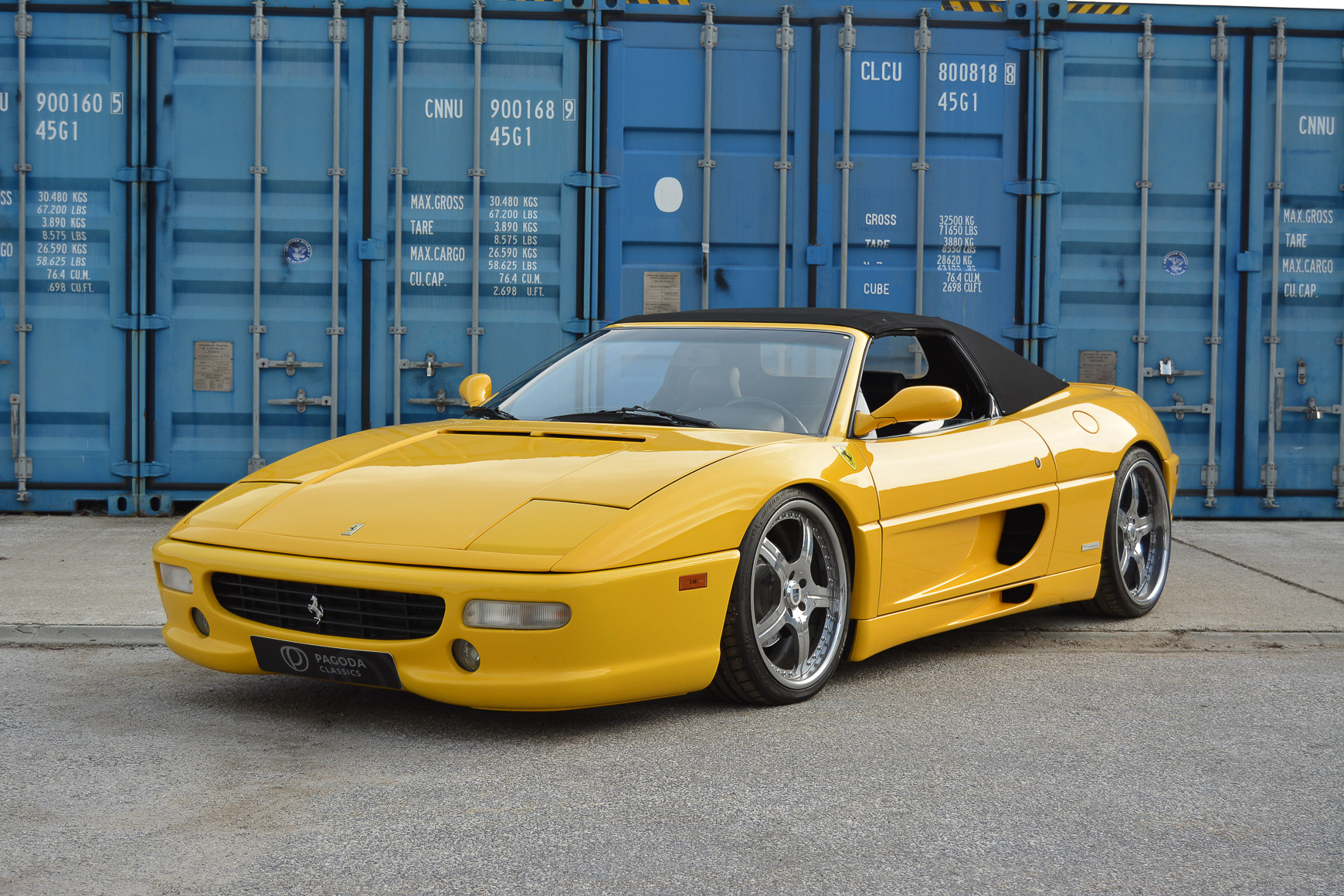 Something about me
Beautiful example of Ferrari F355 Spider in very well preserved condition.
Regularly maintained and serviced.
Equipped with manual transmission and Capristo exhaust system.
Interested in Ferrari F355 Spider 1997?
Send us an enquiry.
Need our services?
Send us an enquiry.