BMW 2002 Tii 1973
The History
The BMW 2002 Tii (with Tii standing for Touring International Injected) is a high-performance sports version of the standard BMW 2002, which in turn was a 2-door version of the BMW 2000, a top-of-the-line car in the New Class line-up, consisting of the economy 1500 and its coupe version 1502, the 1600 and its coupe version 1602, and the top of the line 2000 and 2002. After the poor sales and extreme production cost of the BMW 507 made BMW nearly bankrupt, with the support of the German Bank, the BMW released the New Class which filled the gap of low-end cars which BMW had been absent after World War II. The New Class was a big hit, with the 1500 and 1502 models sold so well that BMW finally managed to give the dividends to the stockholders, nearly 20 years after the World War II. On the other hand, the BMW 2002 models were very successful in Motorsports, with the 2002 Ti dueling the Alfa Romeo Giulia Sprints in the 2.0L Category, and its more powerful models the 2002 Tii and Turbo, made BMW's reputation of building Sport Coupes and lead to the development of the E9 series, which was spiritually succeeded into the BMW 3-Series Coupe and the current 4-Series and M4.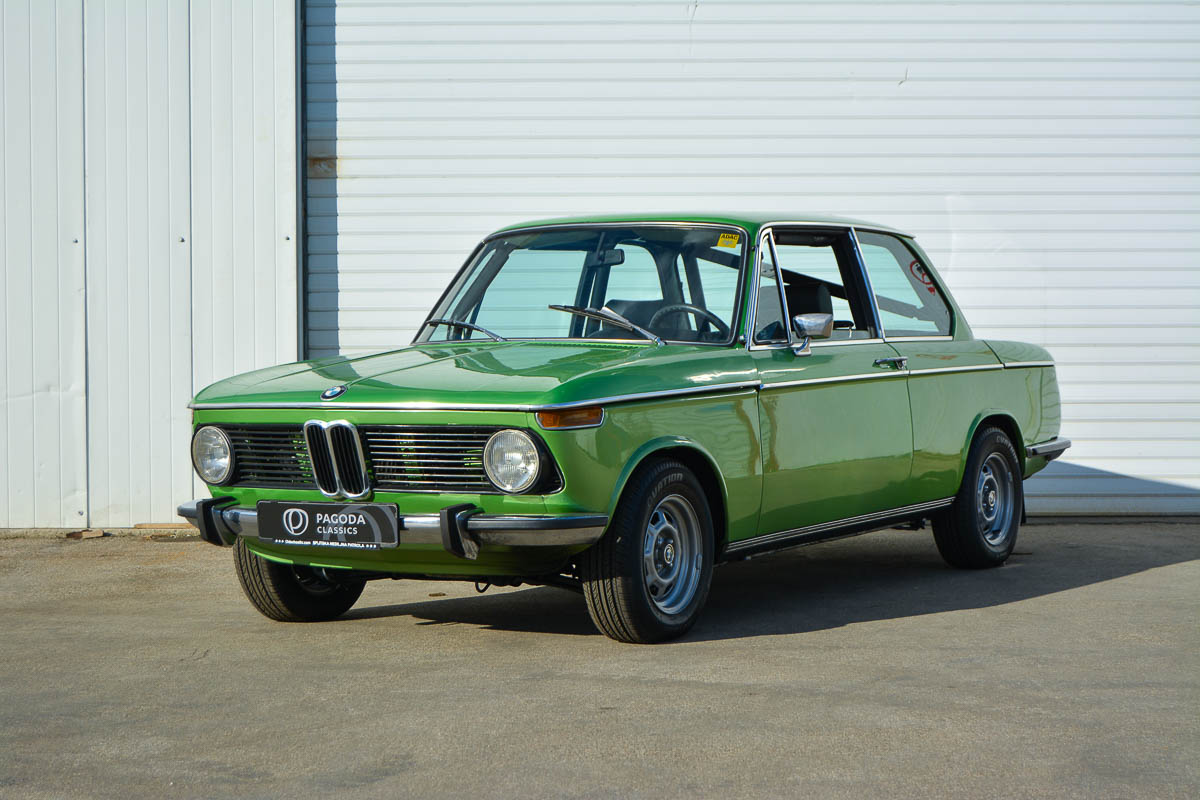 Details about this car
Very clean example of 2002 Tii in gorgeous green color with the original untouched interior.
The car has factory installed rollbar and tripmaster. Equipped with dogleg five-speed gearbox and LSD differential.
In very good condition. No rust. Partly repainted.
Runs and drives perfectly.
Interested in BMW 2002 Tii 1973?
Send us an enquiry.
Need our services?
Send us an enquiry.