Specs
Exterior color
Caspin black
Interior color
Himalayas Grey
Engine type
5,5L V12 Twin Turbo
Power (kW / HP)
405 / 551
Maybach 62 2005
Don't drive, enjoy!
Perfection in quality turns your travel in a Maybach 62 into a driving experience at the highest level.
Unique ambience, generous space in the back, modern technology and worthy equipment turn your travel feel into a slide – far away from your rushing workday life. Besides the luxury interior details such as piano varnish or lamb fur, the Maybach 62 is equipped with all technical details for a demanding passenger.
Of course, you are free to simply enjoy your drive and lean back in the first class seats which are changeable into reclining seats. Our professionally educated and trained pilots let you arrive at your destination safely, relaxed and in time. Savour the timeless elegance of travelling.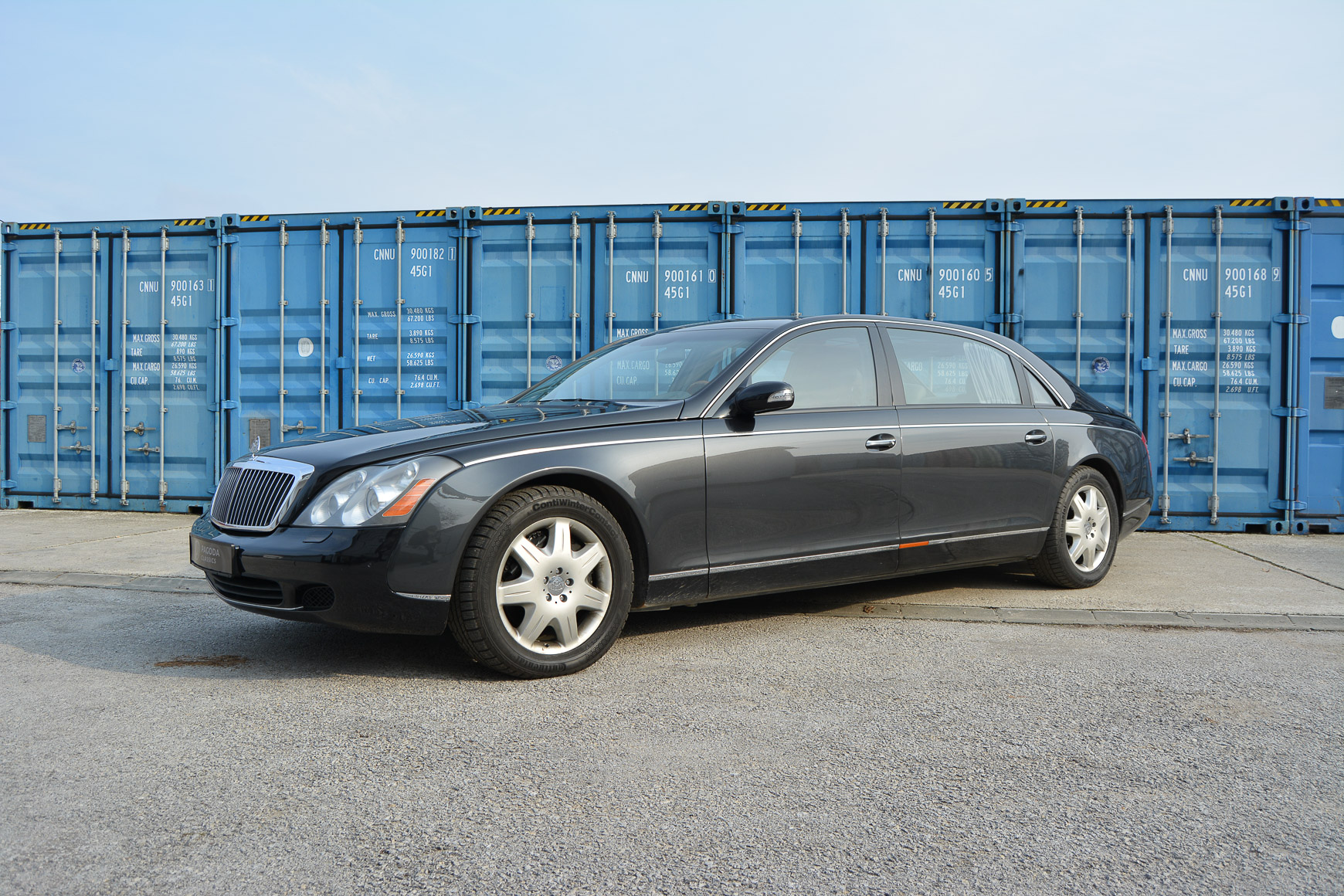 Something about me
This elegant Maybach 62 comes with full-service records and EU papers.
Luxurious grey leather interior matches with exterior in Caspin black color.
Interested in Maybach 62 2005?
Send us an enquiry.
Need our services?
Send us an enquiry.