Porsche 356 A Reutter 1957
The History
For decades, Ferdinand Porsche has been famous for his engineering expertise, brilliant ideas, and ingenious designs. He has created individual components and entire vehicles – from small cars to large saloons – for companies such as Zündapp, NSU, Volkswagen, Daimler-Benz and many others. One thing is missing, though: a car whose bonnet bears the name of this amazing designer. In 1948, the first vehicle to carry the official "Porsche" label is finally launched on the market. However, the Porsche 356 is built not in Zuffenhausen, Germany, but instead in Austria. Due to the war, Porsche had moved his design office from Stuttgart to Gmünd in the Carinthia region of Austria in 1944.
A total of 53 vehicles are eventually built in Gmünd before Ferdinand Porsche and his son Ferry finally return to Zuffenhausen in 1949.
The fact that the main Porsche plant is occupied by American forces, Porsche decides to cooperate with an old partner – the body manufacturing company Reutter, which is also located in Zuffenhausen. Plans call for the steel shell of the 356 to be built by Reutter for Porsche, as Reutter possesses both the expertise and the infrastructure needed to produce and assemble the elegantly curved components for the coupé and cabriolet.
Customers quickly came to appreciate this, as a total of 317 brand-new Porsche 356 models had come off the lines and passed through the Zuffenhausen factory gates by the end of 1950. All of them were sporty and elegant – and perfectly symmetrical.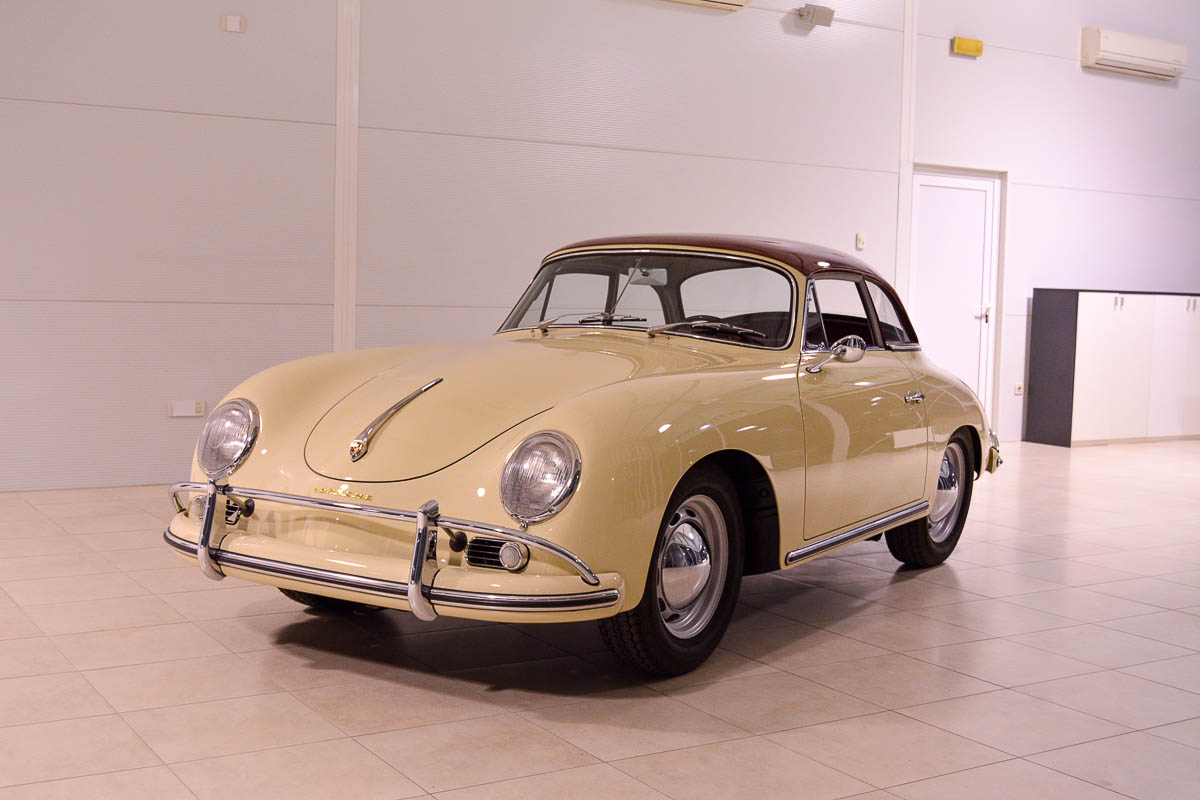 About this car
1957 Porsche 356 A Reutter underwent a complete restoration.
Bodywork, chroming, mechanical and electrical restoration, upholstery and painting have been done by dedicated craftsmen to original specifications at Pagoda Classics workshop.
This beautiful classic car was restored to perfect condition by Pagoda Classics for ChromeCars.
Interested in Porsche 356 A Reutter 1957?
Send us an enquiry.
Need our services?
Send us an enquiry.