Specs
Model
2000 Touring Spider
Alfa Romeo 2000 Touring Spider 1959
The History
The Spider was styled by Touring, a design house with a rich history of creating beautiful Alfas. The Spider's appearance was conservative, but undeniably handsome. With a traditional upside-down triangle grille poking down beneath a split front bumper, the Spider's maker was immediately evident. Twin hood scoops and decorative vents along the bottoms of the front fenders were the only signs of extravagance. The rest of the design was clean and staid, with a lithe look and the perfect dimensions for a California cruiser. The interior, likewise, was clean and well-suited to comfortable cruising.
A synchronized 5-speed was attached to the 2000 engine, driving a solid rear axle suspended by coil springs. Front suspension used double A-arms and coil springs. Large Alfin drum brakes were fitted at all wheels. The conventional suspension design, along with the extra gear on the transmission for relaxed driving, emphasized that the 2000 was a grand touring car and not a sports car.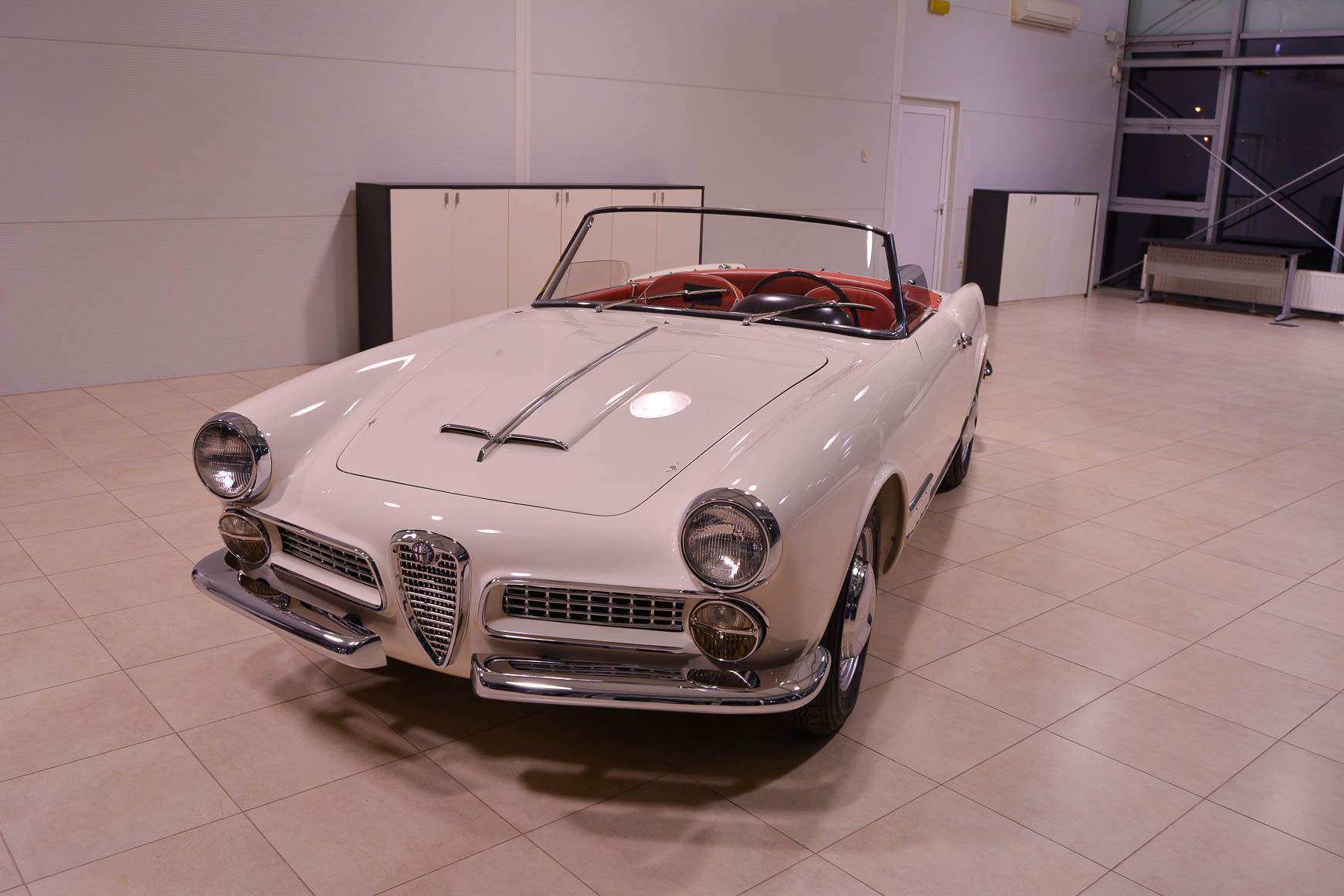 Interested in Alfa Romeo 2000 Touring Spider 1959?
Send us an enquiry.
Need our services?
Send us an enquiry.