Specs
Transmission
6-Speed Manual
Model
Murcielago Roadster
Exterior color
Black metallic
Power (kW / HP)
420 / 572
Lamborghini Murcielago Roadster 2005
The History
The Lamborghini Murciélago Roadster carried on the twelve-cylinder roadster tradition – from the 350 GTS to the Miura Roadster – right up to the most recent Diablo Roadster. The Lamborghini Murciélago Roadster delivers excellent handling, acceleration, and driving safety characteristics. These special features all help to distinguish this model and pay tribute to the Italian tradition of open vehicles.
The design of the Murciélago Roadster stands out for the attention to details, which turned this car into an authentic top-notcher in terms of drivability, comfort and safety.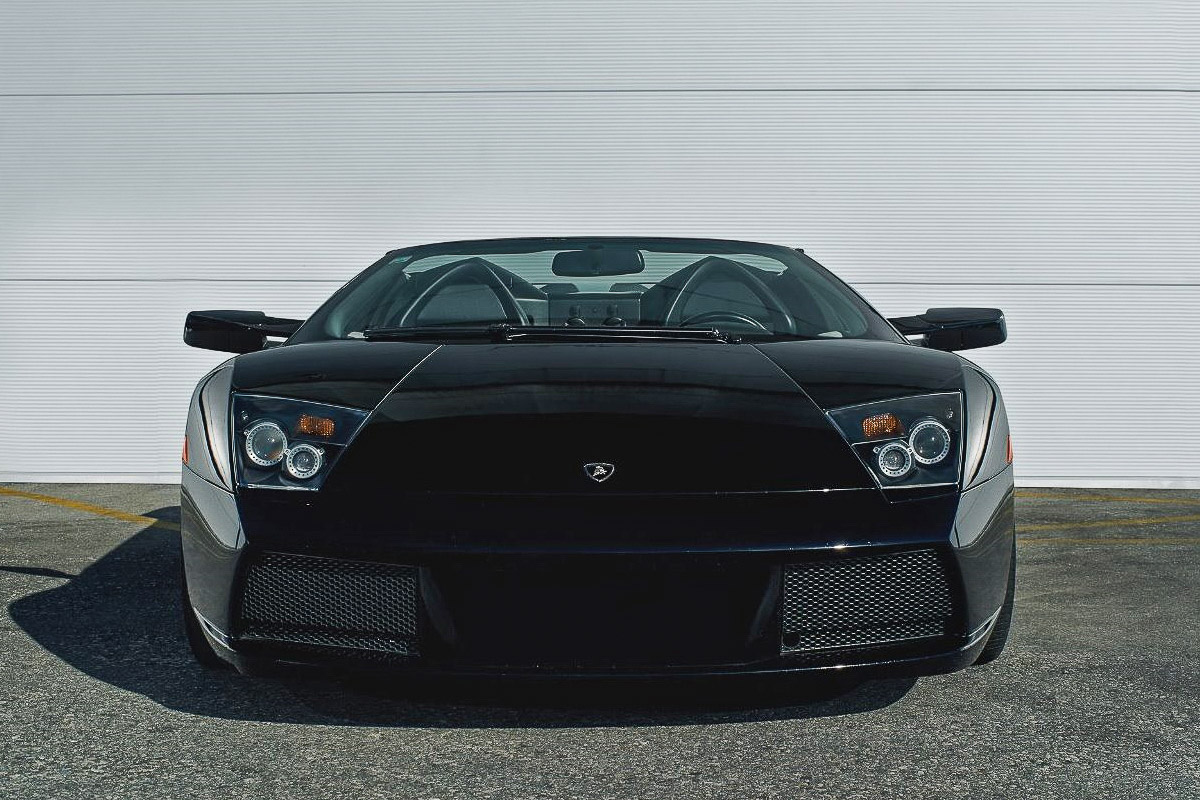 Something about that Lambo
This car is an absolute beast. It is in excellent condition and has not been modified.
Interested in Lamborghini Murcielago Roadster 2005?
Send us an enquiry.
Need our services?
Send us an enquiry.