BMW 2002 Alpina 1971
The History
BMW and ALPINA have a long history of working together to produce special BMW automobiles. Burkard Bovensiepen, son of the founder of ALPINA Business Machines and an enthusiastic racing driver/engineer, began his automotive career path in 1961 by developing a dual-carburetor setup for the just-introduced BMW 1500 sedan – the precursor to the venerable 2002 models. It was a predictive beginning: to take an already fine-performing BMW (which also just happened to be a practical sedan) and making it perform even better. ALPINA soon became a name famous in Europe and the wider world for putting a particular performance accent on BMWs and winning races.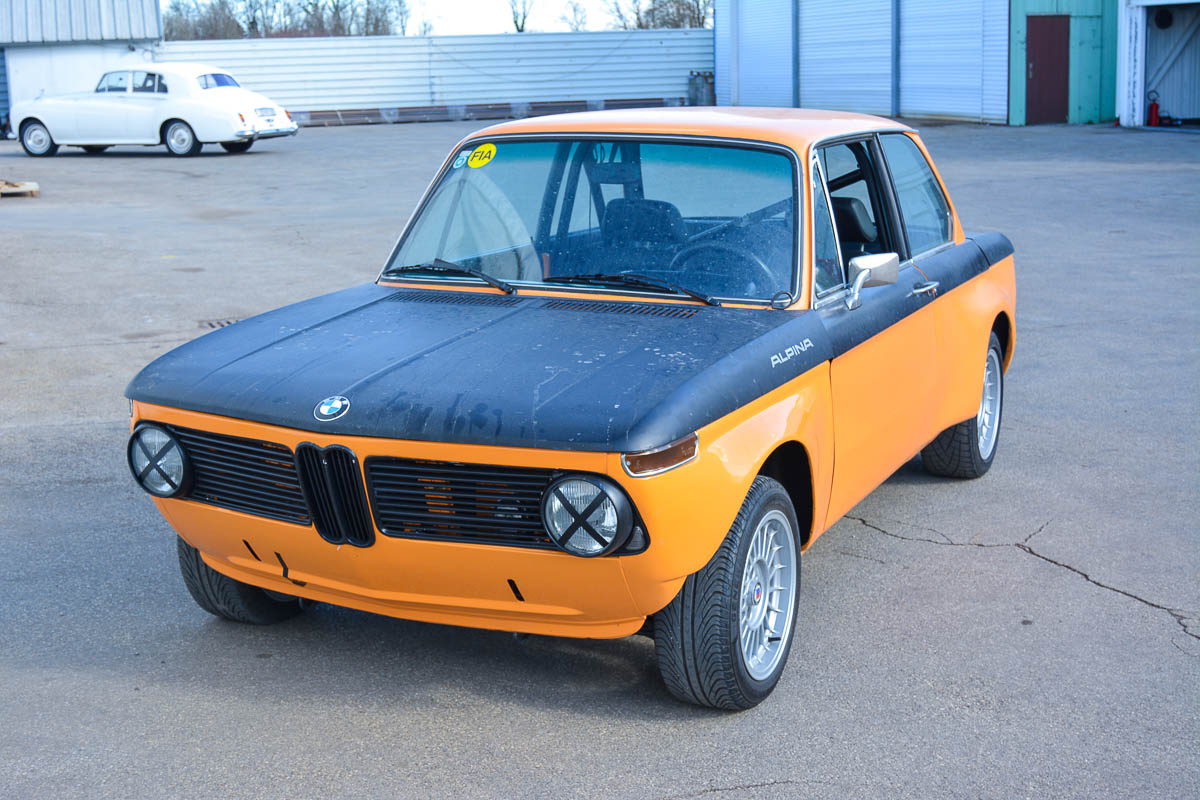 Details about this car
BMW 2002 Ti racing car with FIA pass and full racing records.
This car has 2x Webers 45, five-speed dogleg gearbox, 75% LSD, racing gas tank, turbo exhaust, OMP rollbar, sports seats.
Ready for racing.
All racing modifications are written in original documents from 1971, including Typenschein.
Interested in BMW 2002 Alpina 1971?
Send us an enquiry.
Need our services?
Send us an enquiry.