Ferrari 250 GTO – Sofa 2018
The History
1962 – This was the car that summed up Ferrari philosophy best: the highest levels of performance and styling. Created by a team led by Giotto Bizzarrini, it owes its lines to research carried out in a wind tunnel.
Charisma came not only from its innumerable racing victories, but from the unique sum of its parts – stunning looks, a highly competitive chassis and a thoroughbred V12 engine.
The 250 GTO model was the pinnacle of development of the 250 GT series in competition form, whilst still remaining a road car. It made its public debut at the annual pre-season Ferrari press conference in January 1962, and was the only front engine model on display, with its monoposto and sports racing counterparts all having a mid-engine configuration.
THE STRUCTURE
This model had no tail spoiler, but one was added before its competition debut at the Sebring circuit in America in March 1962. On its maiden outing in the 12 Hour Race, driven by Phil Hill and Olivier Gendebien, the 250 GTO finished second overall to a Ferrari 250 Testa Rossa sports racing car. It also won the GT category comfortably, an impressive debut performance upon which it would build during the next three years.
THE BODY
The power unit was essentially a 250 Testa Rossa specification version of the Colombo single overhead camshaft per bank 3-litre V12 engine, with bore and stroke of 73 x 58.8 mm, but using dry sump lubrication, with factory type reference 168 Comp/62. The spark plugs were outside the vee of the block, and there was a bank of six twin choke Weber 38 DCN carburettors, with a twin coil and rear of engine mounted distributor ignition system, to produce a claimed 300 bhp.
THE ENGINE
The 250 GTO Berlinettas continued the run of successes of the preceding 'passo lungo' and 'passo corto' models, and with the manufacturers' championship being transferred to the GT category from 1962, gave Ferrari a hat trick of victories between 1962 and 1964. They were virtually dominant in their class, and were only being caught by the AC Cobras (with much larger capacity V8 engines) during their last competitive year. Amongst the numerous international successes of the 250 GTO were wins in the Tour de France in 1963 and 1964; GT class wins in the Targa Florio in 1962, 1963 and 1964; victories in the Tourist Trophy at Goodwood in 1962 and 1963; with GT category wins at Le Mans in 1962 and 1963, and in the Nurburgring 1000 km in 1963 and 1964.
The 250 GTO was the ultimate expression of the Ferrari 250 GT car. It was equally at home on the road or track – perhaps the last dual purpose road/race car produced – and has achieved legendary status amongst aficionados of the marque. With only a relatively small production run of thirty-six cars, and with many of the examples produced having a great race pedigree, it has become one of the icons of Ferrari production history, with a revered position in collector's circles.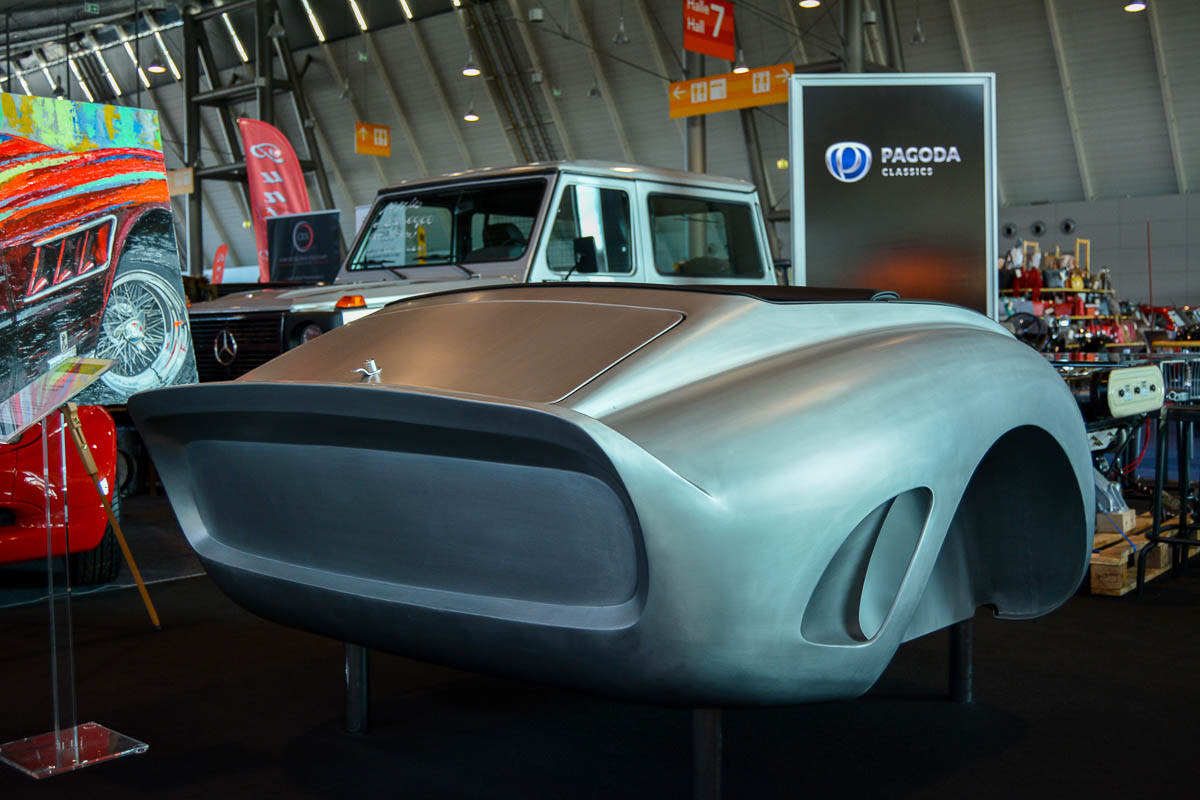 About this sofa
Premium quality and uniqueness – the characteristics we are striving for in our work.
This Ferrari 250 GTO sofa has both of these two characteristics and is waiting for you to embed it in your vision of business, living or some other special place.
This sofa is one of a kind and fully handmade. While working on this piece we fell in love with it, and it was plenty of time to fell in love, 640 working hours exactly.
As you can see in pictures, every part was planned through computer sketching and after that made with attention to every detail.
Ferrari 250 GTO originally was made of aluminum, and that is also the material we used to commemorate that beautiful car.
Imagine yourself enjoying while drinking a glass of red wine or the finest whiskey you just have taken from the trunk bar we created.
This piece is ready for real car enthusiasts, and we know you are one of them. 😉
Interested in Ferrari 250 GTO – Sofa 2018?
Send us an enquiry.
Need our services?
Send us an enquiry.