Specs
Power (kW / HP)
211 / 286
BMW M6 1987
The History
In 1983 BMW took the M88/3 six-cylinder engine, a modified version of the M88/1 from the BMW M1 and put it in the E24 chassis of the  BMW 6 Series, thus creating the M635CSi (called the M6 in North America and Japan).
The M6 was critically acclaimed throughout its lifespan for its elegant, aggressive "shark-nose" styling, its luxury equipment, and its performance. A top speed of 255 km/h (158 mph) made the European version the second fastest BMW ever built next to the M1. This is due to all later BMW models being electronically restricted to 250 km/h (155 mph). However, Rug Cunningham, of Cunningham BMW, ran a bone stock 1987 U.S. BMW M6 in the La Carrera Classic Race in Mexico in 1989 and recorded a top speed of 283 km/h (176 mph) indicated. An M635CSi and M6 can be distinguished from other E24 models by "///M" badges on the front grille and rear decklid ("///M6" badges on the M6), body color side-view mirrors, BBS wheels, rear lip spoiler, larger front air dam, larger front brakes and a 10mm lowered ride height.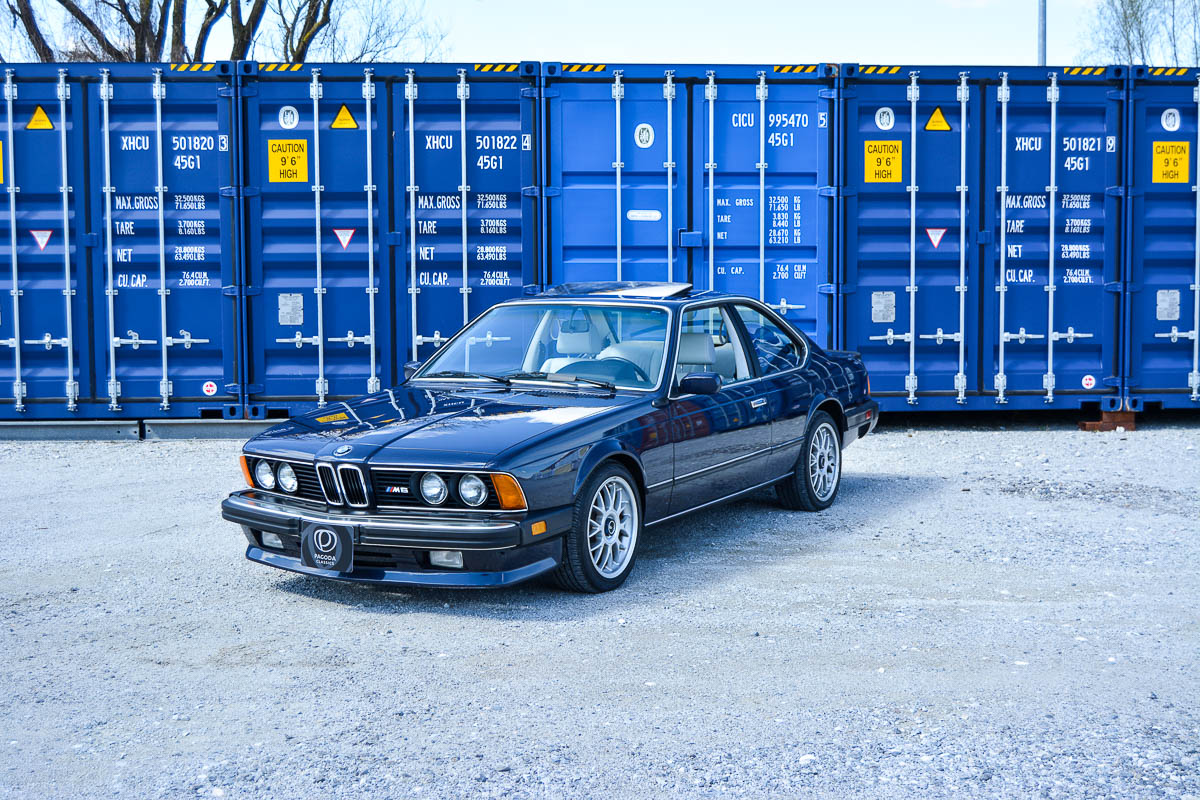 Details about this car
This California imported 1987 BMW M6 is finished in gorgeous Royal Blue Metallic color over the white leather interior. Runs and drives perfectly. No accidents, no rust, mostly first paint.
Comes with two sets of wheels (original BBS TRX included).
The car has EU registration.
Interested in BMW M6 1987?
Send us an enquiry.
Need our services?
Send us an enquiry.