Specs
Transmission
Six-Speed Manual
Model
M3 2,5 Sport Evolution Group A
Power (kW / HP)
246 / 330
BMW M3 2,5 Sport Evolution Group A 1991
The History
One of the most successful Group A touring cars was the BMW M3 which had great success in DTM, the World Touring Car Championship, European Touring Car, British Touring Car, Italia Superturismo, and Australian Touring Car Championships. 
After deciding to enter Touring Car and DTM racing, BMW supported a program for the E30 BMW in 1987. To satisfy homologation purposes 500 road-going examples of the car had to be produced. Later these cars became the most successful touring car from BMW.
Motorsport GmbH was responsible for the design of the car and the normally-aspirated S14 engine was chosen by them. Managing director of technical development Paul Rosche oversaw the project. The increased total displacement to 2.3 liters. The racing version created 300 hp at 8,200 rpm.
The M3 had a commanding presence on the international touring car racing scene for five years. It became the most successful touring car of all times by winning the two champion's titles in the European Touring Car Championship and twice in the German Touring Car Championship. There were also numerous further victories and championship wins at international level.
The racing debut of the M3 came at the first race for the 1987 World Touring Car Championship at Monza in March of 1987. At the end of the season, Roberto Ravaglia was standing on the podium as the first World Touring Car Champion. That same year Wilfried Vogt became the European Champion just ahead of Altfried Heger also in an M3.
From 1987 till 1990 M3s ruled the German Touring Car Championship also known as DTM. Factory-supported entries by Zakspeed, Schnitzer, Linder, and Bigazzi kept BMW on top. Eric van de Poele of Zakspeed took the overall championship in 1987 while Roberto Ravaglia took the 1989 overall championship with Schnitzer.
In 1988 the M3 scored its biggest win at the 24-hours of Nürburgring with a 1-2 victory for Pirro/Ravaglia/Giroix and Heger/Grohs/Manthey.
By 1990 the engine capacity was raised to 2.5 liters and a larger version of the S14 was prepared that could produce 340 bhp.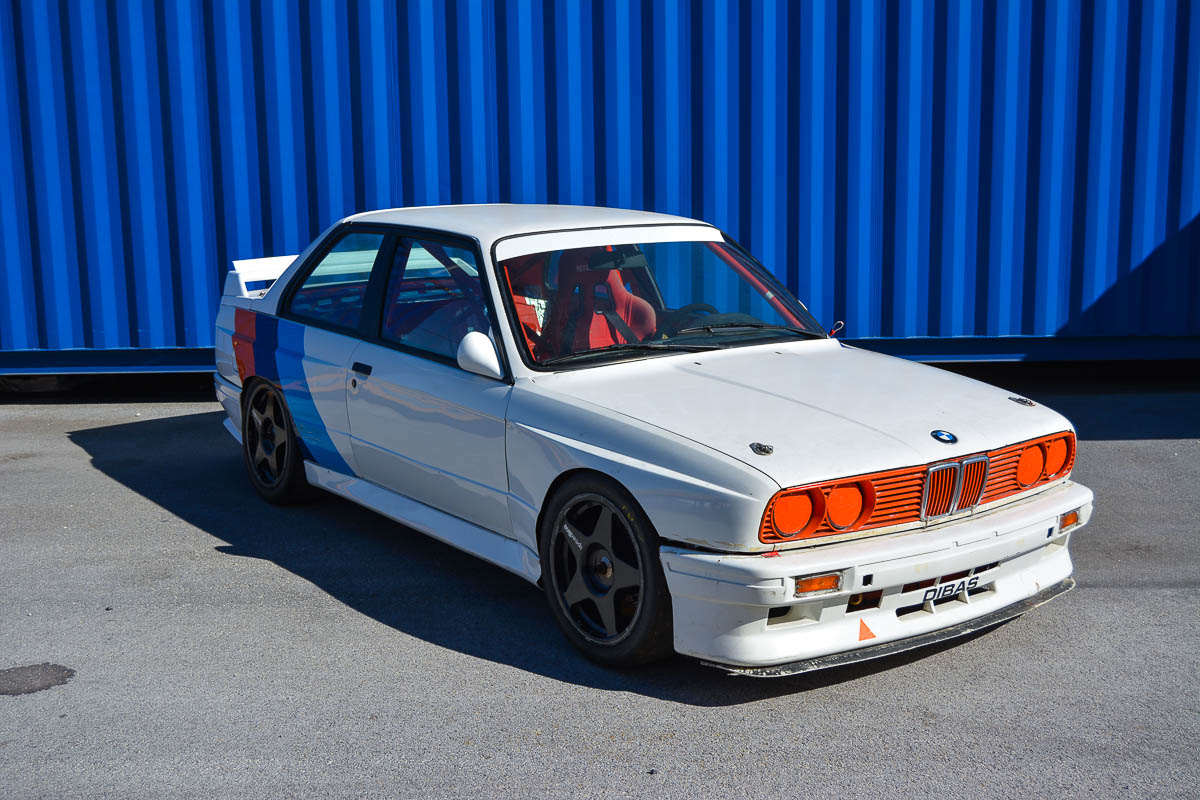 Details about this car
This car is original 2,5 Group A car built by Linder. It has the rare six-speed gearbox and comes with the full racing history, a lot of documentation, and FIA pass. It has never crashed and hasn't been on the race track since 1995.
Price upon request.
Interested in BMW M3 2,5 Sport Evolution Group A 1991?
Send us an enquiry.
Need our services?
Send us an enquiry.