Specs
Transmission
6-Speed Manual
Power (kW / HP)
220 / 300
BMW 850i 1990
The History
The 8 Series began life in the mid-1980′s as a vehicle not to succeed the E24 6 Series but more to surpass it as a more expensive, faster, technology-laden vehicle, namely BMW's future flagship model.
The 850i came equipped with the 5.0 liter M70 V12 mated to either a 4-speed auto box or a 6-speed manual putting out approximately 300HP – so it was definitely quick despite its curb weight of just over 4,000 pounds.
In terms of the new technologies introduced on the 8 Series, the car was equipped with everything. Electric sunroof, power memory seats, onboard data computers, but most importantly, especially in terms of today's technologies, came with an interesting little performance feature known as Active Rear-Axle Kinematics(AHK). AHK was a system that provided hydraulically assisted steering to the rear wheels as a means of better handling for a car sporting the kind of girth the E31′s possessed. What's interesting is that this was a one-of-a-kind system in the days of the early to mid-1990′s and now; after a 14-year absence, we see the reintroduction of a very similar system through the new F01 7 Series' Integral Active Steering system that also allows active control of the steering angle of the rear wheels.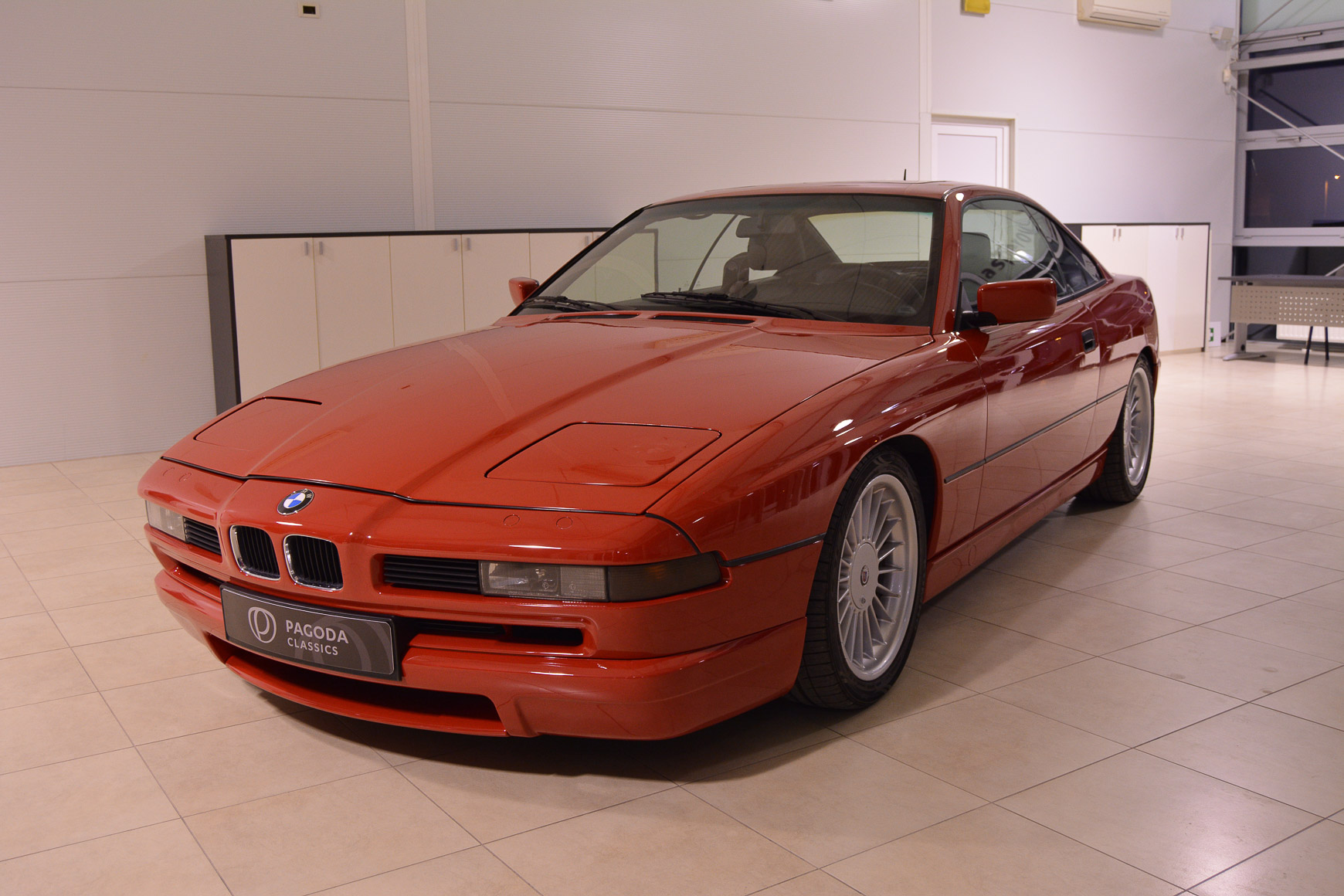 In perfect condition, this mind-blowing German delivery BMW 850 looks and drives like new. Very rare 6-speed manual.
No rust, no accident.
Only two owners from new. Genius 18 inches Alpinas. Factory installed sport leather seats inside.
Interested in BMW 850i 1990?
Send us an enquiry.
Need our services?
Send us an enquiry.