Specs
Transmission
Five-Speed Manual
Interior color
Black - blue
Power (kW / HP)
206 / 280
Subaru Impreza 22B STi 1998
The History
To celebrate the third-consecutive win of World Rally Championship as well as their 40th anniversary as a company, Subaru introduced the now iconic 22B in 1998. Just 400 units were produced for the Japanese market, 16 were supplied to the UK and 5 to Australia, bringing the total production to a mere 421 cars.
Subaru Impreza 22B STi is an automobile that has a 2 door coupé type body with a front positioned engine driving through all four wheels. The "22" in its name signified by turbocharged engine size of 2.2 litre capacity and the B was for the Bilstein suspension. This unit features double overhead camshaft valve gear, 4 cylinder layout, and 4 valves per cylinder. It produces 206 kW of power at 6000 rpm, and maximum torque of 363 N·m (268 lb·ft/37 kgm) at 3200 rpm. The power is delivered to the wheels by means of a 5-speed manual gearbox. The Subaru Impreza 22B STi weighs a quoted 1290 kg at the curb. It is claimed to achieve a top speed of 248 km/h.
It was given several unique design features from the Peter Stevens' designed rally car, including the fender, flared widebody, a unique hood, a one-off adjustable rear wing, front and rear bumpers, and unique '555' Blue paint color. The 22B was also given full-time all-wheel drive, Bilstein suspension, Brembo brakes, and a twin plate upgraded clutch with 'ceramic' discs.
The 22B was an ultra-rare collection of unique elements, combined one time, with one goal in mind: ultimate performance. And it was fast as hell.
The 1998 Subaru Impreza 22B STi remains as awesome today as it was when it was released not just because of its outright pace and ability, but because of just how unlikely its own creation was. So the fact that they bloody well built it, and built it well, will be forever impressive.
Does your heart skip a beat every time you see the Impreza 22B?
Our does.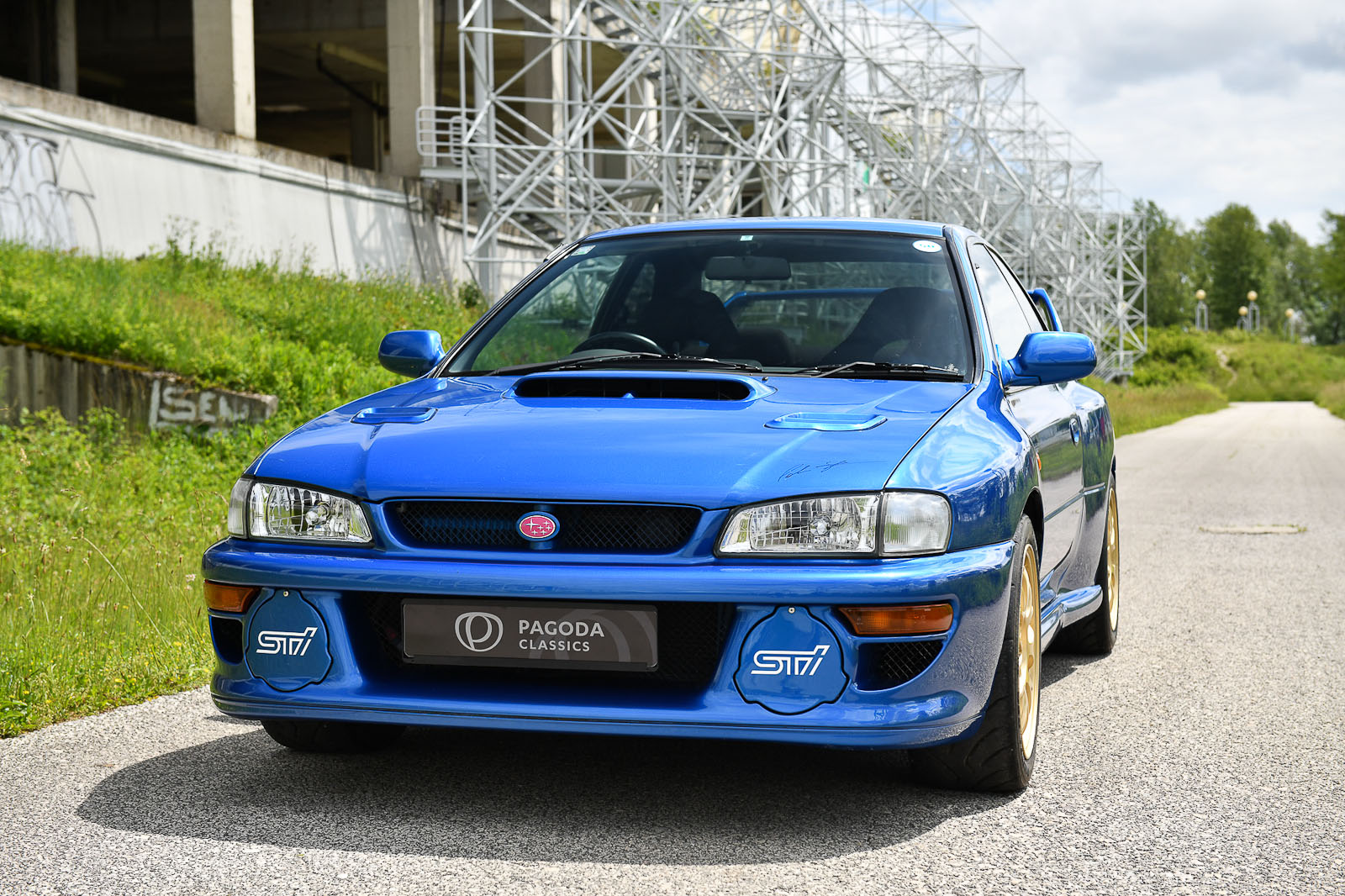 Details about this car
The car was imported from Japan and had only one owner.
The Subaru Impreza 22B STi is in great condition and with very low mileage. Regularly serviced, without any incident and EU registration.
This very rare and special Subaru is technically and optically perfect and maybe the only one with the signature from Peter Stevens.
Price on request.
Interested in Subaru Impreza 22B STi 1998?
Send us an enquiry.
Need our services?
Send us an enquiry.