Specs
Exterior color
Blue metalic
Engine type
OM 617 Turbodiesel
Mercedes-Benz 300 TD Turbodiesel 1985
The 123 model series.
At its premiere in 1976, the 123 model series was offered as a Saloon, and then six months later in chassis form for superstructures added by external suppliers. However, as quickly as the following year, Mercedes-Benz went on to introduce the Coupé (C 123) and the Estate (S 123). The Estate model above all, whose German name "T-model" was derived from terms such as "Tourism" and "Transport", introduced a focus on recreational activity and sporting lifestyle that would set the benchmark for the future of the E-Class. "This multi-purpose estate was a car to be enjoyed; one that would meet even the most exacting standards in terms of comfort and performance", is how the German specialist magazine "Oldtimer Markt" recalled the birth of the Estate model in the 123 series in its issue 6/2008.
The first Mercedes turbo diesel production W123 appeared in September, 1981. This was the 300 TD Turbodiesel, available with automatic transmission only.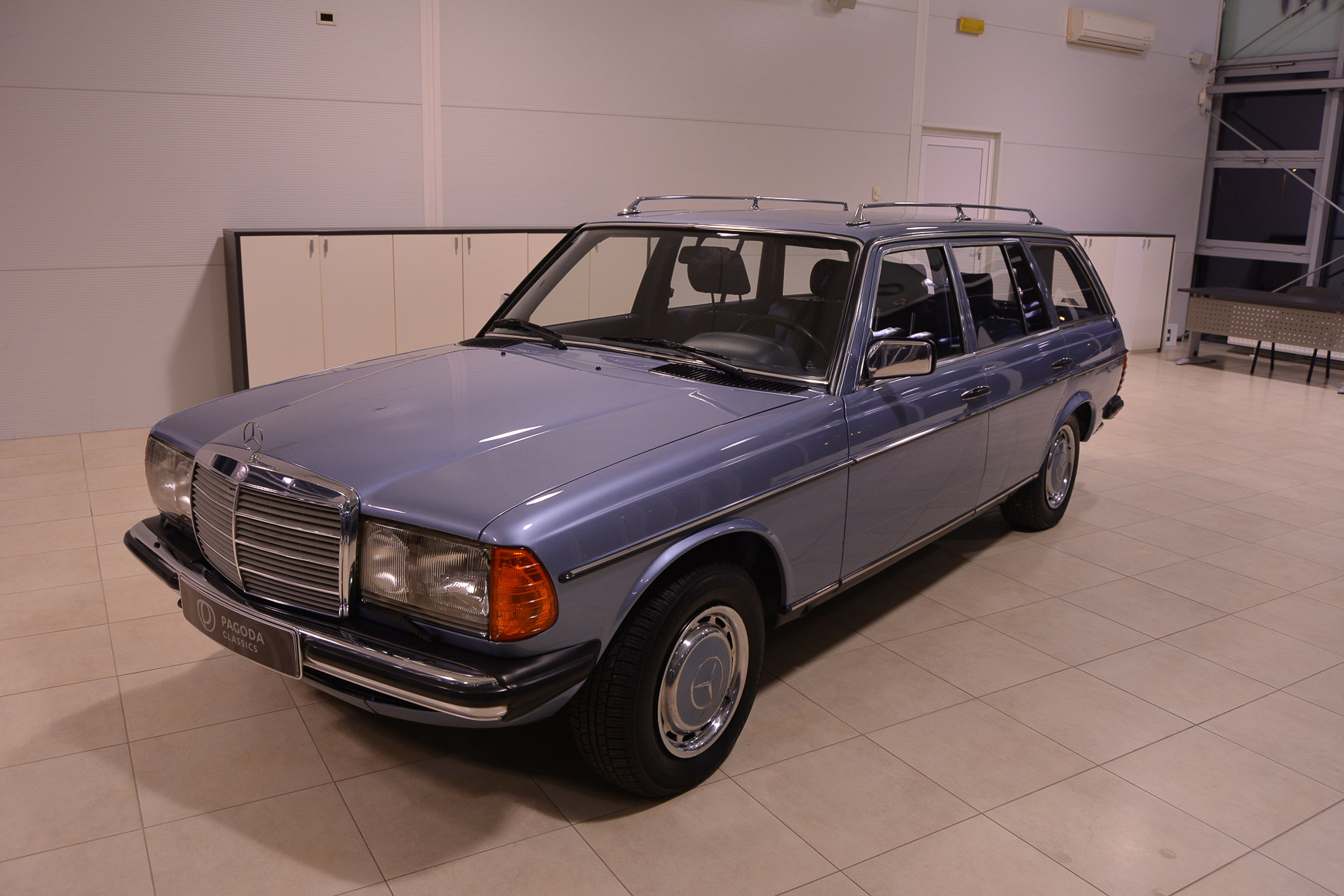 The Mercedes-Benz 300 TD Turbodiesel.
The car was bought at Mercedes Benz Stuttgart, had only one owner and with full-service records from Mercedes Benz.
No accident, no rust, looks and drives like new.
Equipped with factory sunroof, power steering, central locking system, automatic transmission, Becker radio, electric power antenna and factory installed tow hook.
Interested in Mercedes-Benz 300 TD Turbodiesel 1985?
Send us an enquiry.
Need our services?
Send us an enquiry.