Specs
Power (kW / HP)
362 / 492
Lamborghini Diablo 1994
The History
1990. The bosses at Lamborghini had wished for a maximum speed of at least 320 km/h, and the engineers made this wish come true. With a top speed of 325 km/h and acceleration of 0 to 100 km/h in 4.5 seconds, the Diablo claimed the pole position in the super sports cars segment.
The Diablo was destined to become the worthy heir of the renowned Miura and Countach. This new supercar was wide, low, and futuristic. And just like its predecessors, it soon became a favorite among car enthusiasts across the world.
The Diablo was produced between 1990 and 2001. During this period, Lamborghini introduced several variations of the Diablo concept, which contributed to building Lamborghini's legend and were extremely successful in terms of sales: almost 3,000 units were sold across the world.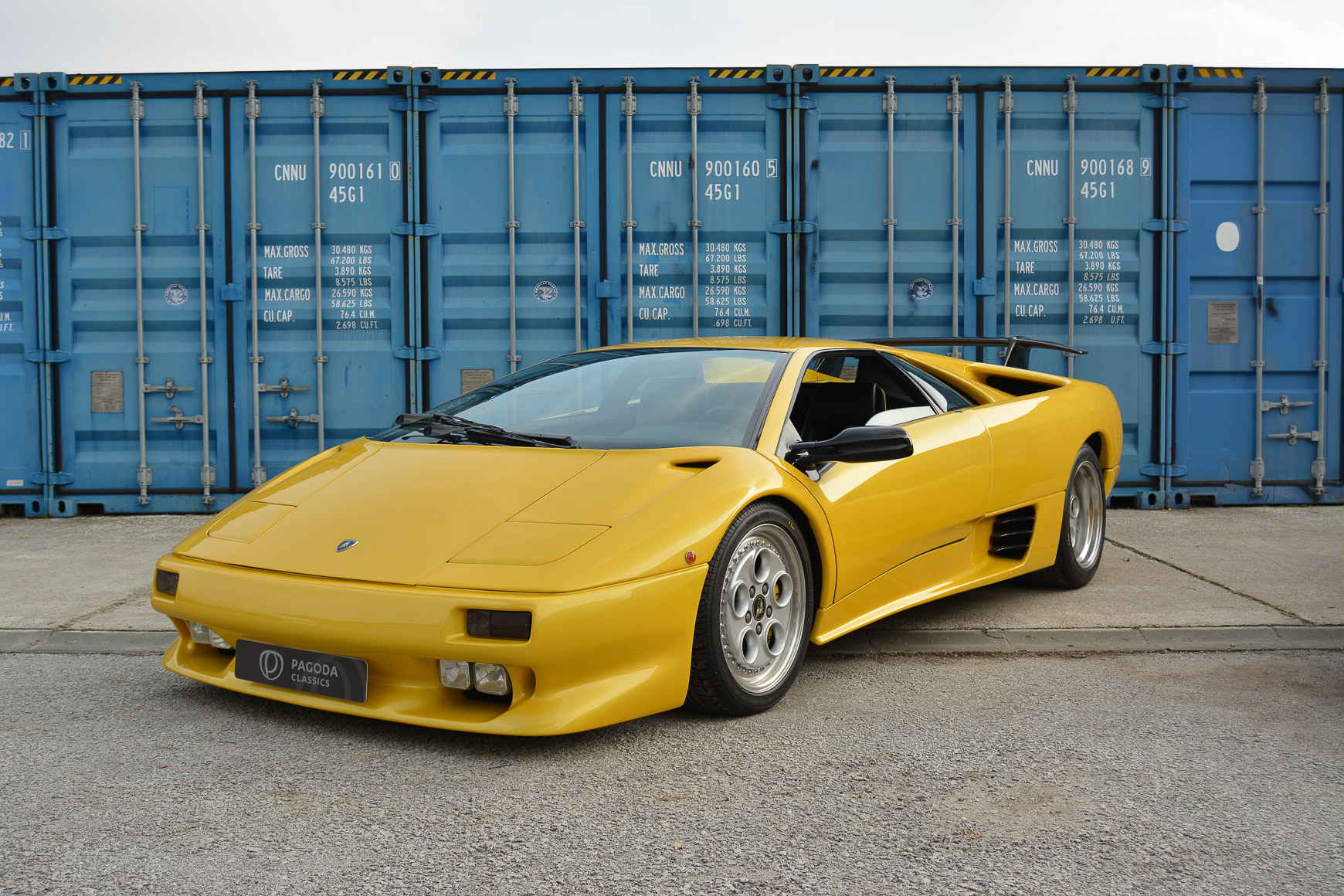 Beautiful yellow Lamborghini Diablo had only one owner from new.
This legendary supercar comes with full-service history and
ready to drive.
Interested in Lamborghini Diablo 1994?
Send us an enquiry.
Need our services?
Send us an enquiry.