Specs
Transmission
Five-Speed Manual
Model
1900 C Super Sprint
Alfa Romeo 1900 C Super Sprint 1956
The History
In late 1955, Alfa Romeo updated its classic 1900 one last time, equipping the short-wheelbase 1900C platform with the hot 1,975-cubic centimeter motor from the outgoing TI and SS versions. Henceforth known as the Super Sprint, the latest 1900 variant still featured specific examples of coachwork by Zagato and others, while Touring of Milan continued to build the factory-specified coupe bodywork.
Using their patented superleggera construction technique, Touring introduced a new version of their prior 1900 coachwork for the Super Sprint, accommodating the shorter chassis with one window per side rather than the outgoing coupe's two-window configuration. The new Touring design was known as the Tipo 4, or three-window coupe, and it eliminated the previous car's rear-fender bulges in favor of straight, streamlined haunches. Fewer than 600 examples of the Touring Tipo 4 Coupe were built through 1958. It was the foundation from which Pininfarina penned their famous Giulietta Spider design, essentially the forefather of the beloved Alfa that remained in production until the early 1990s.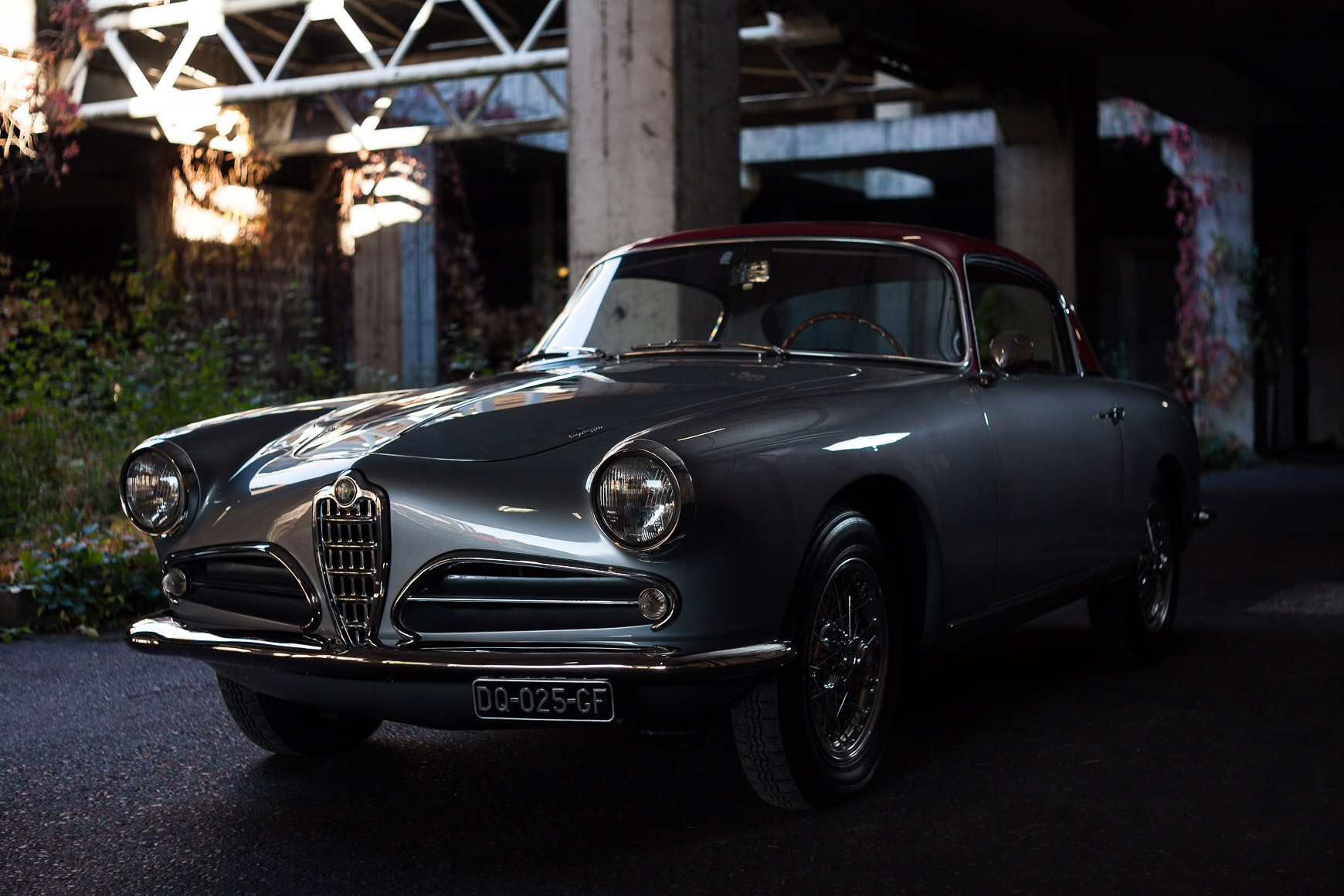 Something about this beauty
This Alfa Romeo 1900 CSS Touring Superleggera is in a perfect condition and only had three private owners.
It's original color combination as well as the numbers of the car.
The car comes with a lot of documentation, including the original owners manual, original purchase invoice, and restoration bills.
Interested in Alfa Romeo 1900 C Super Sprint 1956?
Send us an enquiry.
Need our services?
Send us an enquiry.