A look back to Retro Classics 2018
Last week, the World's greatest classic car exhibition took place in Stuttgart.
Pagoda Classics was present at Retro Classics 2018 with three outstanding Italian cars on display fitted nicely to the "Passione Italiana" theme – eye-catching 1969 Ferrari 365 GT 2+2 Queen Mary, charming 1957 Alfa Romeo Giulietta Spider Veloce and very special 1959 Alfa Romeo Touring Spider.
We are pleased our presence at the exhibition was successful and many visitors to the fair have recognized the quality of restoration we offer.
Apart from getting together with old friends, we have made many new ones and look forward to future restoration projects and challenges.
This year, Retro Classics was held from 22nd to 25th of March and featured many interesting special shows, exhibitions, remarkable collections and fabulous cars.
40th anniversary of a famous BMW supercar
Well-known BMW M1 marks 40 years in 2018.  This mid-engined sports car, designed by Giugiaro and developed by Motorsport GmbH, was built only for a short period.
Originally, M1 was intended to be a racing car. In late 1970's, BMW started a collaboration with Lamborghini on building the car in quantity sufficient for homologation. Due to conflicts between Lamborghini and BMW, the production was at the end completed by BMW.
The car was offered to the public as BMW M1 from 1978 to 1981. There were 453 of M1s made, making it one of BMW's rarest models, and only 20 were racing versions created for BMW M1 Procar Championship.
Both road and race versions of the M1 were at the display, including Schnitzer BMW M1 Turbo and M1 Prototype, offering an insight into vehicle's history.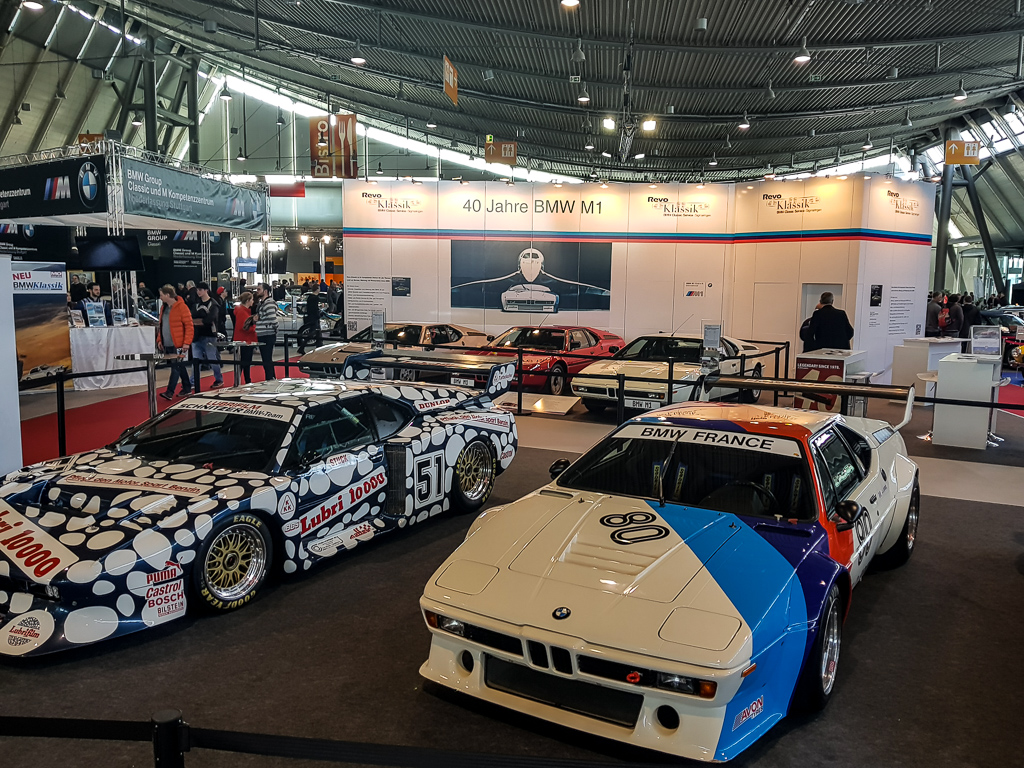 SK Collection
From a man with no intention of collecting cars, Saulius Karosas became an eminent collector of pre-war cars. Today the Lithuanian is best known for his collection of vehicles built by famed coachbuilders Erdmann & Rossi.
The SK Collection includes perhaps the only example of Mercedes-Benz 380 Special Roadster, selection of Horch cars, rare Maybach DS 8, and "Cars of the Kremlin". This impressive collection was on display to visitors at a special show at Retro Classics 2018.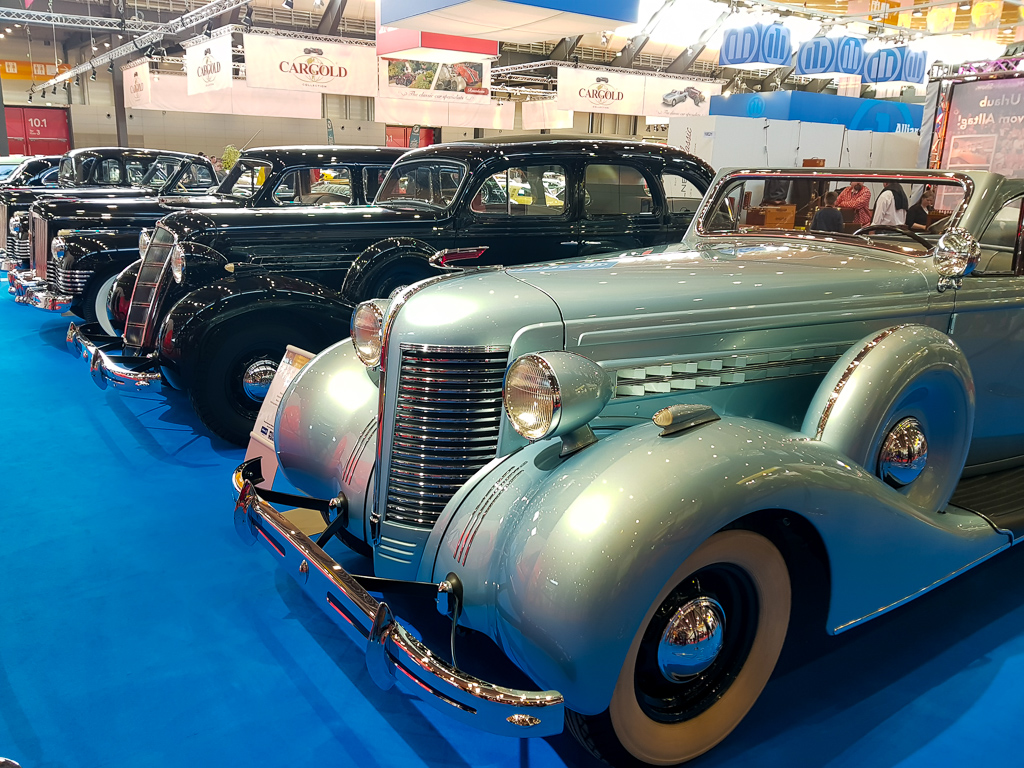 8 metre long treasure
The automotive archaeologists from ChromeCars won the special price for "Rarity and Presentation" for their 1941 Packard Super 8.
This rare car is the ninth of twelve limousines intended for the transport of wealthy Americans to the airport, built by Henney on Packard's chassis with an extended wheelbase.

This open-top Packard was bought in 1941 by "Smokey Mountain Tours" and was part of the sightseeing fleet on excursion routes.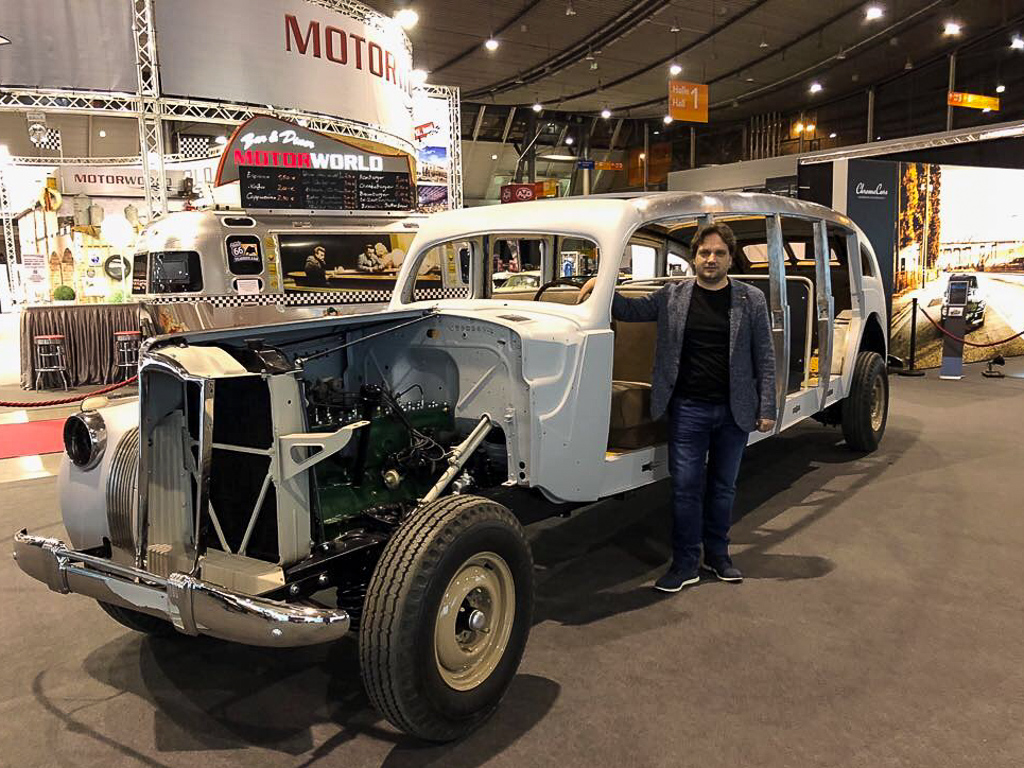 Colors of Retro
At Retro Classics, Porsche marked its 70th birthday with "70 years of Porsche sports car" exhibition.
The first Porsche sports car, 356 "Nr.1" Roadster, was built in 1948. It was the birth of the brand and the start of the long line of successful sports cars.
In 1963 German manufacturer launched an iconic model – Porsche 911. Back then it was called 901 but later renamed to 911. The design of this car shaped the identity of the brand as it is today.
The brand was well represented in general by a large number of models. Vibrant colors of Porsche 911 variants brought a bit of spring feeling to the show.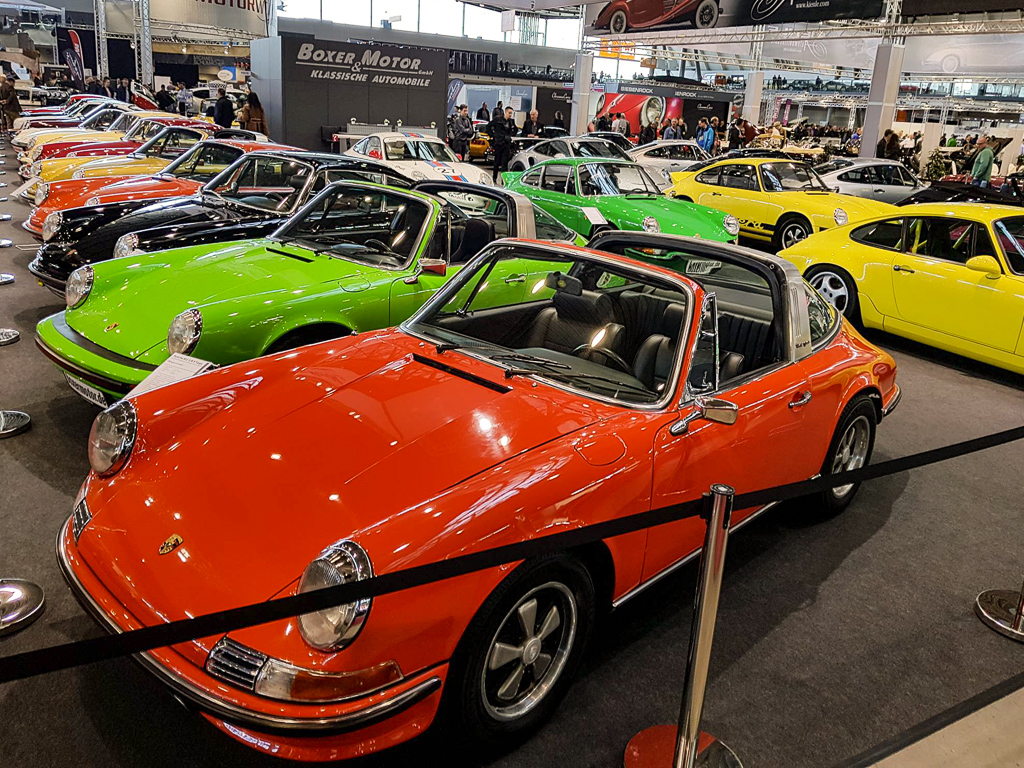 Rarely seen Erdbeerrot Metallic color adorns this elegant Mercedes-Benz 300 SL Roadster, making it a gorgeous example of one of the most iconic sports cars.
In 1957 the Roadster was unveiled at Geneva Motor Show as the successor to 300 SL Coupe. It was performance enhanced and more luxurious than famous "Gullwing" was.
The unusual color of Strawberry Red Metallic is one of the rarest of all 300 SL factory colors.
It was available during the Roadster's first production year only and applied to approximately 30 examples.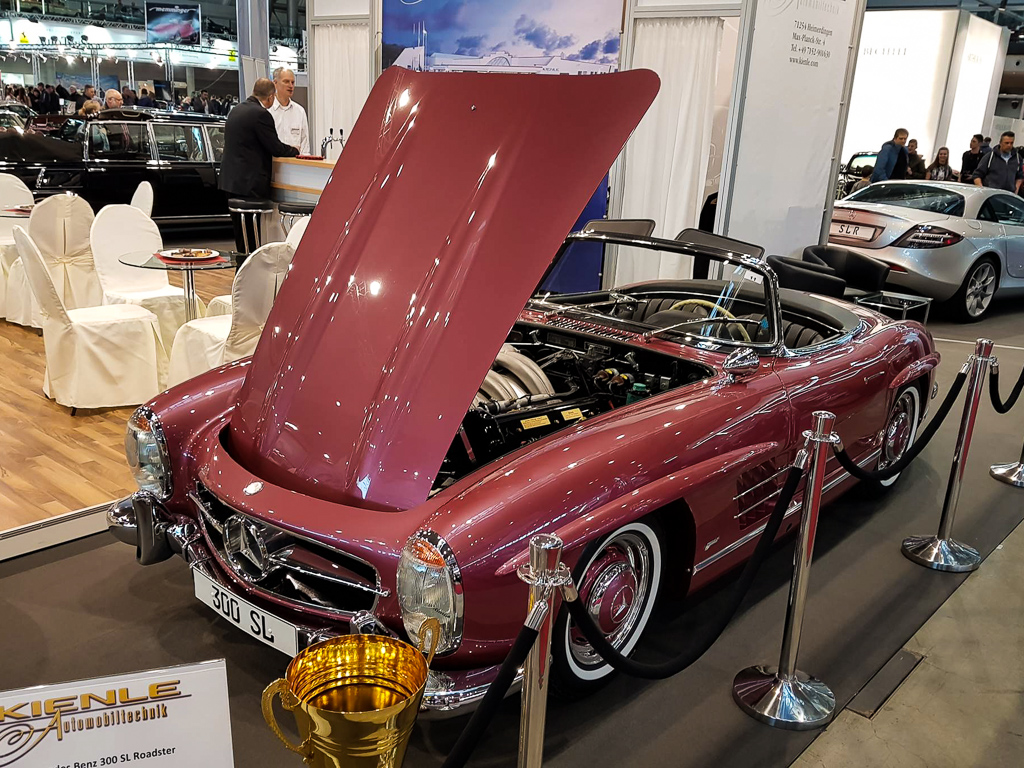 Beautiful Lancia Aurelia B52 caught our attention right away. Only 98 of B52 chassis were made and delivered to various coachbuilders. This Michelotti – Vignale bodied Coupe from 1952 was owned by Count Christian Orssich de Slavetich, a close confidant of Yugoslav King Peter II, who imported it to Switzerland in 1954. After the complete restoration in early 1990's, this one-off car has won many show awards, including 1995 Pebble Beach Concours d'Elegance.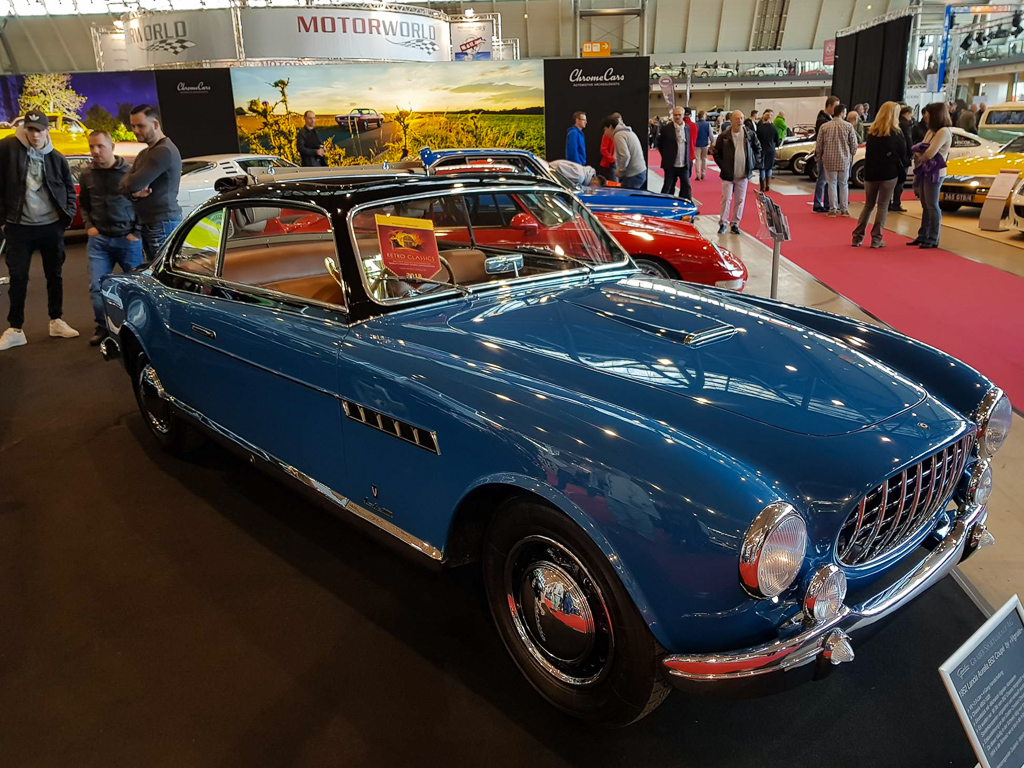 Retro Classics becomes a classic
Although this year's edition of Retro Classics in Stuttgart coincided with another similar event in Germany, a large number of visitors who enjoyed the fascinating world of classic cars indicates the show was a success and has become a classic itself.
Pagoda Classics would like to thank all of you who have visited our Stand in Italian Hall 7.
We hope to see you at the next issue of Retro Classics in Stuttgart from 7th to 10th of March 2019.
Author: Josipa Beštak