Specs
Power (kW / HP)
142 / 193
Jaguar XK 140 DHC 1956
The History
The XK140 was powered by the Jaguar XK engine with the Special Equipment modifications from the XK120, which raised the specified power by 10 bhp to 190 bhp (142 kW) gross at 5500 rpm, as standard. The C-Type cylinder head, carried over from the XK120 catalog and producing 210 bhp (157 kW) gross at 5750 rpm, was optional equipment.
When fitted with the C-type head, 2-inch sand-cast H8 carburetors, heavier torsion bars and twin exhaust pipes, the car was designated XK140 SE in the UK and XK140 MC in North America.
In 1956 the XK140 became the first Jaguar sports car to be offered with automatic transmission. As with the XK120, wire wheels and dual exhausts were options, and most XK140s imported into the United States had wire wheels. Cars with the standard disc wheels had spats (fender skirts) over the rear wheel opening. When leaving the factory it originally fitted either 6.00 × 16 inch cross-ply tires or you could specify 185VR16 Pirelli Cinturato CA67 as a radial option on either 16 × 5K½ solid wheels or 16 × 5K (special equipment) wire wheels.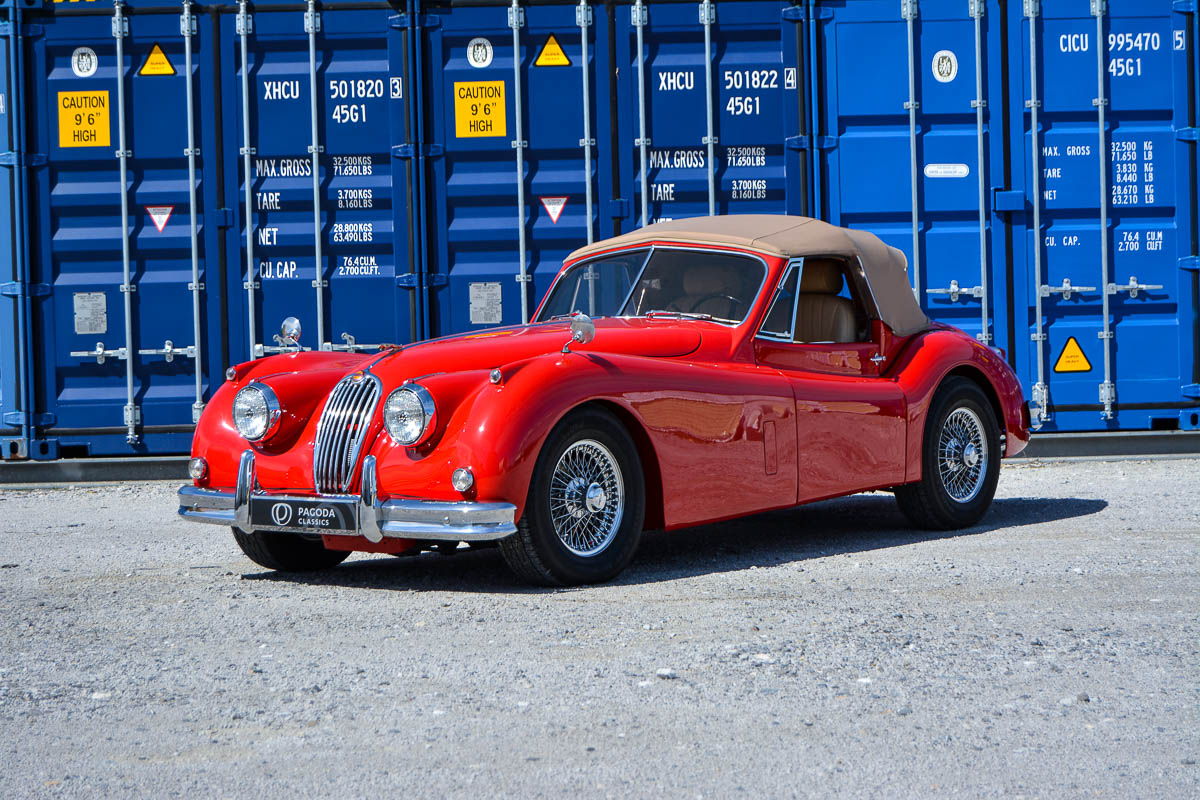 Details about this car
This car underwent a complete frame-off restoration. It is a very rare DHC model with automatic transmission.
Runs and drives perfectly. EU registration.
Interested in Jaguar XK 140 DHC 1956?
Send us an enquiry.
Need our services?
Send us an enquiry.