Specs
Model
Giulia Spider - PROJECT -
Alfa Romeo Giulia Spider – PROJECT – 1965
The History
The Giulia was the logical evolution of the Giulietta: more modern, faster, and also easier to build. While the saloon was revolutionized, with a very aerodynamic line, the Giulia Spider was luckily kept almost identical to the Giulietta, with small modifications such as the air inlet on the bonnet, the bigger rear lights and, above all, the 1600 CC engine and approximately 92 horsepower.
Whilst 14,300 examples of the Giulietta Spider were built, there were only 9,250 Giulia Spiders.
These vehicles were among the absolute protagonists of the Italian 'economic boom' of the 1960s and appeared in many movies driven by the film stars of the time. They enjoyed good results abroad, especially in the United States, where they laid the foundations for the success that was subsequently embodied by the next model, the Duetto.
With the Giulietta and the Giulia Spider, the segment of sporty Spiders with medium displacement was born that still survives today.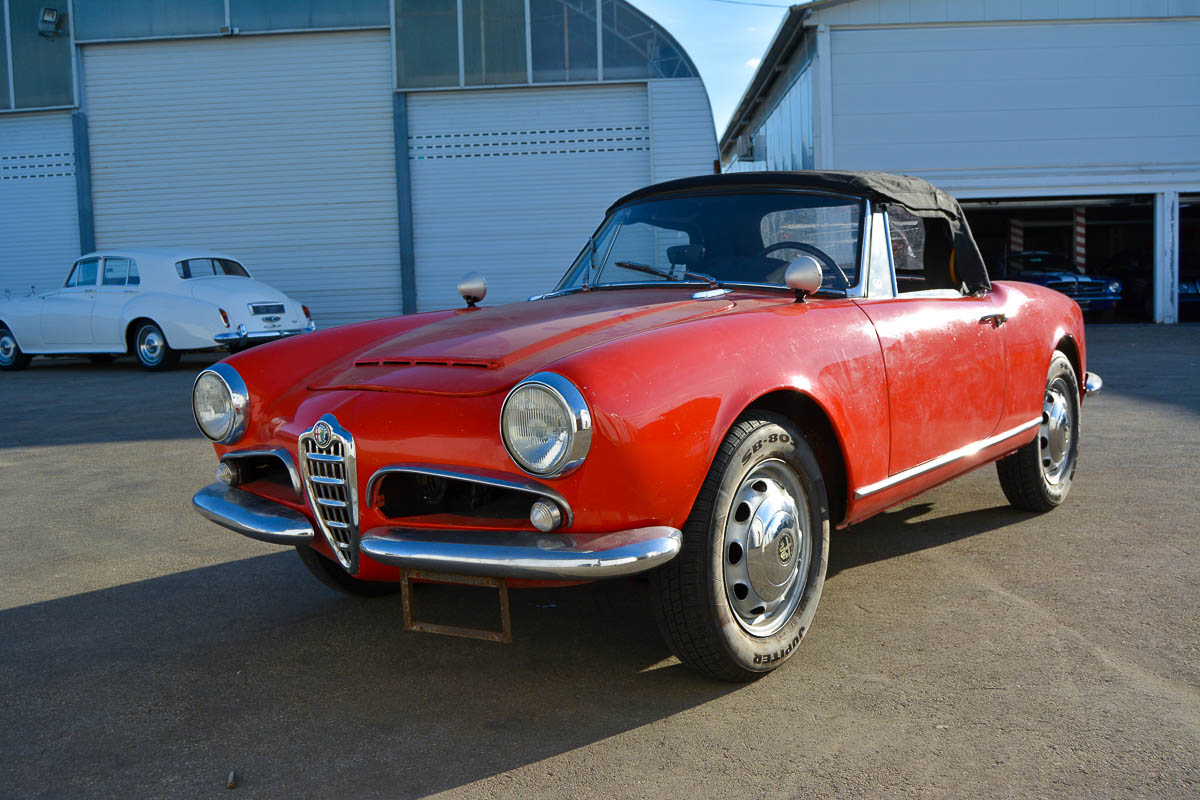 About this car
Very nice example of rust-free Californa car with rebuilt engine and transmission.
Runs and drives perfectly.
It has been resprayed long ago from original white to red color.
The car comes with EU registration.
Price upon request.
Interested in Alfa Romeo Giulia Spider – PROJECT – 1965?
Send us an enquiry.
Need our services?
Send us an enquiry.