Specs
Transmission
Five-Speed Manual
Power (kW / HP)
147 / 200
Porsche 911 S 1969
Some facts from the history
In September 1963, Porsche presented the Porsche 901 at the IAA in Frankfurt as a successor to the Porsche 356. One year later, as of model year 1965, series production of the model began, and it was renamed the 911 shortly after that.
Originally built only as a Coupé, the 911 had an integral body-frame and was powered by a new 2.0-litre flat-six engine, which initially delivered 130 hp. As of model year 1967, the 911 was also available as a "safety cabriolet" (Targa) with permanently mounted roll-over bar and removable soft top.
As of model year 1969, the wheelbase was lengthened by 57 mm, resulting in increased driving comfort and simultaneously more stable driving dynamics.
The 911 S, the first engine derivative of the 911, was also launched on the market. In the years that followed, models bearing the additional designations T, L and E were launched.
911 S (MY 1967-73)
Due to various engine modifications, the sports version of the 911 initially had a power output of 160 hp, ultimately increasing to 190 hp. In addition to superior equipment, the S model was the first 911 to be given "Fuchs" rims with their distinctive 5-spoke design.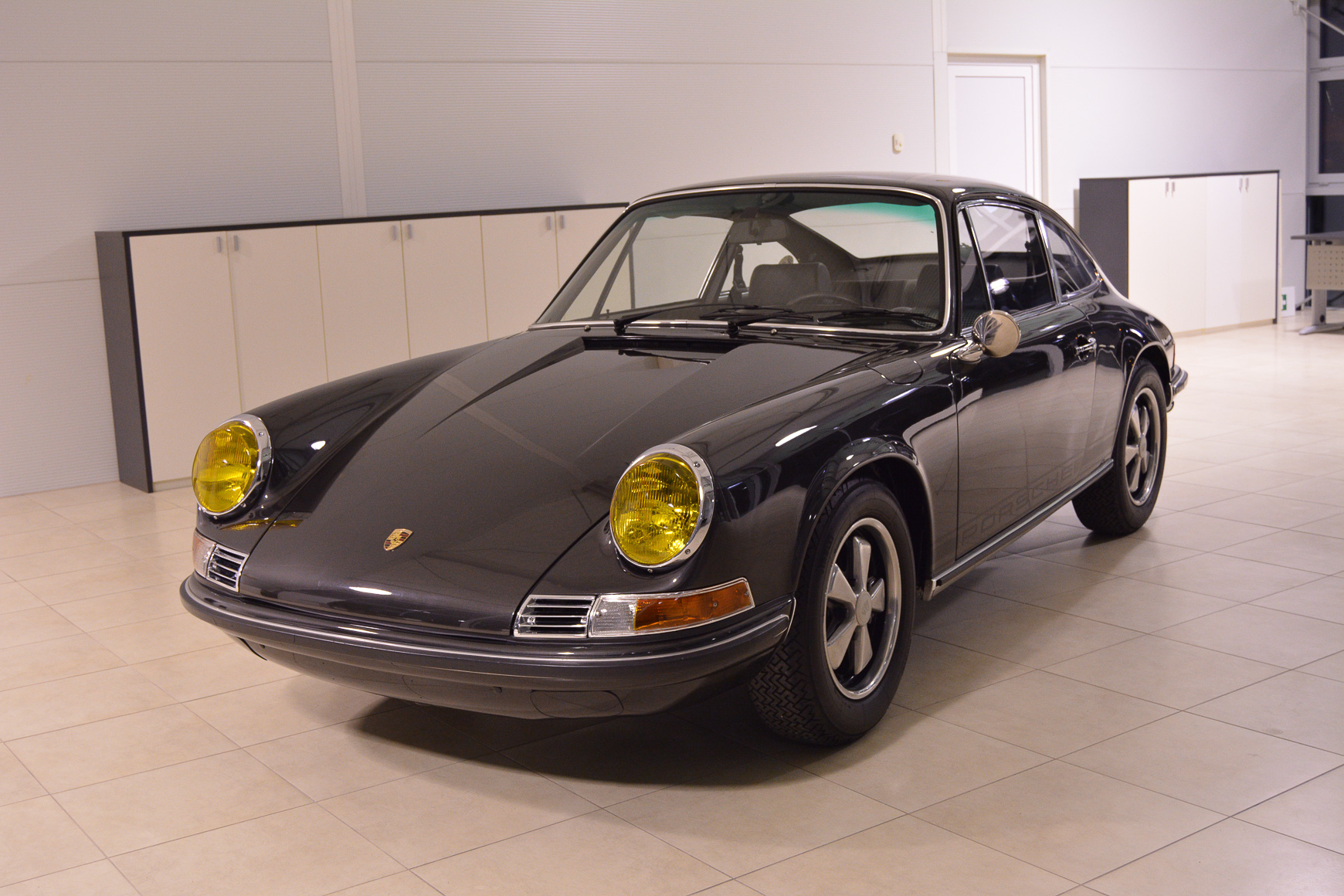 Features of the 1969 model
Bumpers feature chrome-plated bumper guards with rubber pads.
Rear lid with chrome-plated air grille.
Chrome plated horn grille.
Wide sill trims.
Round, chrome-plated exterior mirrors.
Gold-coloured Porsche logo.
Gold-coloured 911 E emblem, straight and centrally mounted.
Windscreen wipers lie to the left.
Details for this car:
Frame Off Restoration – European model and EU documents – S specification: S motor, S brakes, S seats, S dashboard, S suspension, S sway bars – Fuchs rims – Period matching tyers Pirelli Cinturato 185/70 R15
Interested in Porsche 911 S 1969?
Send us an enquiry.
Need our services?
Send us an enquiry.